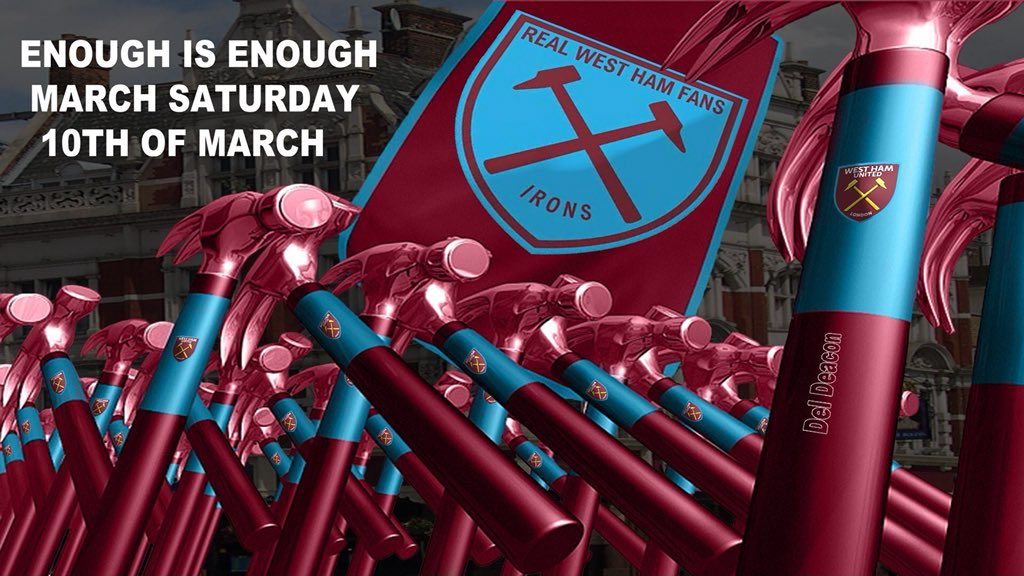 The Real West Ham Fans Action group has raised £25,000 in a matter of days from an initial target of £20,000 to fund a march on the 10th March before the West Ham v Burnley game. The group have promised that any money that doesn't get used for the peaceful protest will be going to Isla Caton fund.
The Action group's Facebook page is now approaching 13,500 in numbers and the organisers are hoping that over 10,000 supporters turn up on the march to show their support against the current West Ham board. The group say they are liaising with local police to get the event officially authorised and they hope it will be stewarded by former Boleyn Ground stewards who didn't move to the former Olympic Stadium.
A number of supporters groups have joined the Real West Ham Fans Action Group and are set to march together under the banner of West Ham Groups United. They are hoping to hire 20 hearses to signify the "death" of the club and its heritage and will lay wreaths at the London Stadium.