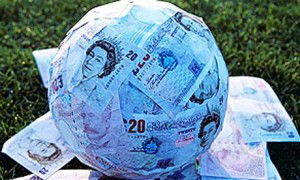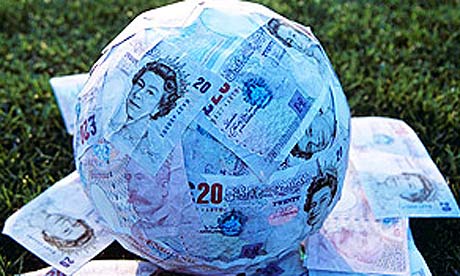 West Ham's newly announced financial accounts show a record turnover and record profit but mostly due to the new TV deal which came in last season. The accounts published at companies house today show figures for last season up to 31st May 2017.
The main areas show:
O Turnover increase of 28.9% (£41.2m) from £142.1m to £183.3m
O TV income grew by 37% (£32.6m) from £86.7m to £119.3m
This is in line with many other Premier League clubs when the new Sky/BT deal came into effect last season. Most clubs have increased their turnover by a similar amount.
O  Ticket income grew by 6.3% from £26.9m to £28.6m
The modest increase might be a surprise to some but with 10,000 Under 16 season tickets for £99 and 8,000 Band 5 season tickets for £289 and prizes frozen the only way to increase revenue in this area is to increase ticket pricing which would not go down well with fans.
O Commercial and sponsorship including corporate hospitality sales were up by 35.7% from £19m to £25.8m
This area includes the corporate hospitality called Club London which increased to 3,200 members and better sponsorship deals in the new stadium.
O Retail and shop sales grew by 2% from £9.3m to £9.6m
Again a rather small increase but there are some mitigating factors. The last year in the Boleyn Ground saw record revenue from retail from dedicated merchandise the club shop currently lacks a car park and has limited footfall or passing trade outside of match days.
O The club published a gross profit of £64.4m but this reduced to a net profit of £43m after playing trading, taxation and interest.
While the profit is impressive the club remains relatively cash poor as many transactions are paid for upfront but accounted for (depreciated) over many years in the accounts. These include the £15m for the stadium (depreciated over 99 years, the club shop, office and Westhamification of the London Stadium (depreciated over 10 years) and many players 50% up front but depreciated over the length of the player's contract.
O The accounts confirm the Boleyn Ground was sold for £38m.
West Ham had already received £10m up front in previous years so the balance of £28m was paid in July 2016 by the developers. This was used mostly pay off bank loans of £14.7m and London Stadium upfront fee of £15m.
O Wages increased by £10.4m from £84.6m to £95m which means wages account for 51.8% of turnover.
The highest paid director wages (believed to be West Ham Vice-Chairman Karren Brady) reduced her salary from £907,000 to £868,000.  In comparison, Arsenal CEO Ivan Gazidis was paid £2.65m plus a £1m bonus in 2016 despite not winning anything as a club so it could be argued her salary remains below the market rate. David Gold and David Sullivan did not draw a wage or claim any expenses.
O An update on West Ham loans:
External bank loans totalling £14.7m to shareholders CB Holding ehf (Icelandics) and (GC Co 102 Limited) David Sullivan were repaid on 15th July 2016 to make West Ham externally debt free of long-term non-share holder loans. Interest was charged at under 5%.
The club re-paid their £30m short-term loan to Media Rights and Funding secured against TV money on 14th July 2017. In August 2017 they took out two new short-term loans with Media Rights and Funding totalling £25m secured against the training grounds and Stadium lease to help with cash flow. These loans are due for repayment in July 2018.
The Share Holder loan balance has reduced from £49.2m to £45m in August 2016 after David Gold and David Sullivan were repaid £4.2m of their loans plus £2.2m in interest.
Interest on shareholder loans totalled £12.7m in May 2017 but £10m of this was later paid back to David Gold and David Sullivan on 18th August 2017. The interest on the remaining balance has reduced from 7% to 4% from 1st April 2017 with the shareholder loan balance due for repayment on 1st January 2020.
Shareholder Tripp Smith paid a £9.5m interest-free loan to West Ham in September 2017 after buying 10% of the shares from the Icelandic's.
A full copy of the accounts can be found at  https://beta.companieshouse.gov.uk/company/05993863/filing-history