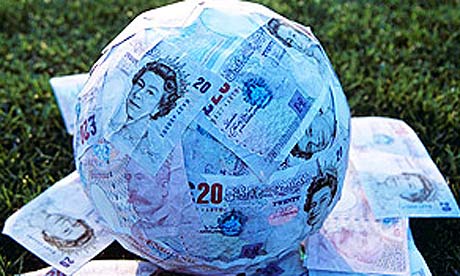 West Ham's newly announced financial accounts for the 2020/2021 season were released on 30th December and show a record turnover of £192.7m with a £31.7m profit.
However, the club posted a loss of £26.9m when player trading was factored in.
The main areas show:
O Turnover increased £53.2m from £139.5m to £192.7m
O TV income increased by a massive £80.6m from £82.5m to £163.1m
O  Ticket income fell massively by £22m from £22.5m to £508,000 due to games being played behind closed doors
O Commercial and sponsorship including corporate hospitality fell by £6.5m from £25.9m to £19.4m
O Retail and shop sales grew by £1.1m from £8.5m to £9.7m
O The club published a loss of nearly £27m a decrease on the £65.3m lost from the previous 2019/2020 season
O Wages reduced by £1.4m from £130.8m to £129.4m which represented 67% of turnover
The highest-paid director wages (believed to be West Ham Vice-Chairman Karren Brady) increased her salary by 30% from £1.03m to £1.33m but that was due to 30% of salary being deferred the previous season due to COVID so technically, not a pay rise.
COVID losses amounted to £28.7m of lost ticket income, £9.1m in refunded corporate membership and £4.4m in other losses.
To offset losses West Ham made £3.4m in natural cost savings by playing behind closed doors and received a £2.5m insurance payout.
West Ham repaid loans to Media Rights and Funding and Barclays while drawing down £75m of cash from a £120m five year credit facility from MSD Holdings. The club paid £8m in interest for the year. an increase of over £5m on the previous year.
Gold and Sullivan deferred £3.7m of interest payments charged at 4.25% due on their £44m of outstanding shareholder loans.
Like last year these annual financial figures are slightly distorted due to deferred TV income from last season due to COVID
The latest account can be read  HERE