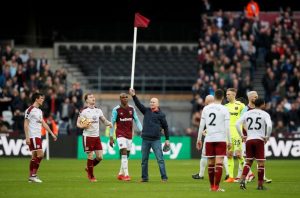 A long running legal row over legal costs over a dispute over the Burnley game protests have finally been settled by a judge.
West Ham said stewarding arrangements were "inadequate" and blamed stadium owner E20 Stadium at the time.
E20 denied West Ham's allegations and said disorderly West Ham fans were to blame.
Lawyers representing West Ham and E20 swapped letters and in July 2018 a High Court judge analysed issues at two High Court hearings in London. Mr Justice Fancourt ordered E20 to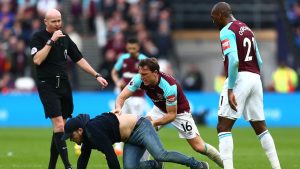 give West Ham information relating to stewarding at the game after an application by the club's lawyers.
Another High Court judge has now drawn the litigation to a close by making decisions about how payment of lawyers' bills totalling more than £180,000 should be divided up.
Mr Justice Snowden said, in a written ruling, that West Ham should pick up some of the bills run up by E20 during part of the litigation.
The judge had analysed arguments about legal costs at a High Court hearing in London in April.