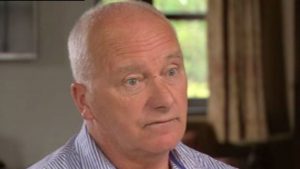 The former head of recruitment of West Ham Tony Henry has apologised for his comments about African players and says they were not intended to be racist. In an exclusive interview with Sky Sports News, Henry has attempted to explain why he said the Hammers did not want to sign more African players in the January transfer window, and insists both he and the club are not racist in any way.
Henry was dismissed by West Ham following an investigation. Speaking on Wednesday, Henry said: "I was wrong for what I said. I'm not trying to get out of this. I've been charged by the FA. This is not me saying 'what I said was right'. It was wrong, and I totally apologise.
"I just want to say that I'm sorry. I want to apologise most to the African players, the players of African descent, but also everybody because I feel I've let them down.
"It was never, ever meant to be racist in any way. The reason we said we didn't want any more Africans was because we already had three. The day before we'd had four, but one of them left.
"I just felt that, as a head of recruitment, I look ahead down the line and I thought that, in 12 months' time, it's the African Nations Cup. If we had four African players, come the African Nations Cup, we are going to lose them in January and February, and we could struggle with that.
"Any team struggles when they lose four players. I just felt that it would have been too many for us. But also, as well, we brought a new manager in and we weren't in a good position. We needed to get some points, get some wins, and the Premier League is a tough league.
"New players coming in have to hit the ground running, and what we said was we would have preferred, if possible, Premier League-based players, who could come in and get straight into it.
"But that never always works out and, in the end, we didn't take any players. We took Jordan Hugill in the end, (and) we took Joao Mario, who is a top player. But again that made it, for me, even more important that we could bring in a couple of Premier League players to help out.
"West Ham is in no way a racist club. They are one of the most diverse clubs around. It was nothing to do with that and if you look at the players that have come into West Ham over the last eight or nine years there has been a lot of players of African descent.
"I am not a racist in any way. I have never been accused of racism in my life – never. I honestly think if you went down to West Ham and spoke to staff, management, players, I would think – 100 percent – they would say 'Tony Henry is not a racist'."
"It was a very stressful day on January 31 and we were trying to bring in two or three players. I'll be honest with you, I'd been there three, four or five days, down at West Ham, my head was frazzled, I was under a lot of stress.
"It was heat of the moment, it was deadline day, and I had personal problems as well, and it was just an accumulation of everything, but I shouldn't have said what I said. It was never meant to be having a go at any race or any nationality.