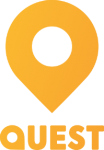 UK TV company quest have revealed that the Schalke 04 Cup in Germany in August will be televised live on free to air TV. The channel announced on their facebook group "The rumours are true FOOTBALL is coming to Quest! We will be broadcasting the 2014 Schalke 04 Cup live and free-to-air on Aug 2-3. A must for all Newcastle United and Westham United FC fans!"
The Hammers will head to the four-team tournament in Gelsenkirchen , where they will take on Bundesliga team Schalke 04 and Spanish Primera Division side Malaga.
Malaga will get the two-day tournement kicked-off when they take on Newcastle United at 3.30pm local time on Saturday 2nd August. West Ham will then start at the 61,973-capacity stadium for a 5.30pm kick-off against Schalke.
West Ham's clash with Malaga will get the second day of action underway at 3.30pm on Sunday 3rd August.
The tournament will be completed by Schalke's clash with Newcastle, which kicks-off at 5.30pm.
The Schalke 04 Cup is being played on a points basis. Winners after 90 minutes will receive three points. If a game ends in a draw after 90 minutes, it will immediately go to penalties, with the winner getting two points.
The winners of the tournament will be the team that picks up the most points from the two games.