West Ham have the edge on their relegation rivals in the season's run-in, as six of the final 10 games will take place at the London Stadium.
After starting the season which saw the Hammers play their opening games away from home – the first home game at the London Stadium came on September 11, a 2-0 win over Huddersfield – the Premier League did owe us one!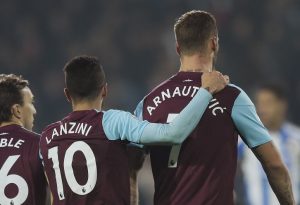 And West Ham will subsequently play a large portion of their most important games of the season in familiar surroundings.
Fixtures against Burnley, Manchester United, Southampton, Stoke City, Manchester City and Everton will all be in London, while the away trips will be to Swansea City this weekend, followed by games against Chelsea, Arsenal and Leicester City.
The Irons are currently 13th in the Premier League, with 30 points, three points clear of 18th-placed Swansea and the relegation zone.
The Swans, by comparison, have five away games before the end of the season.