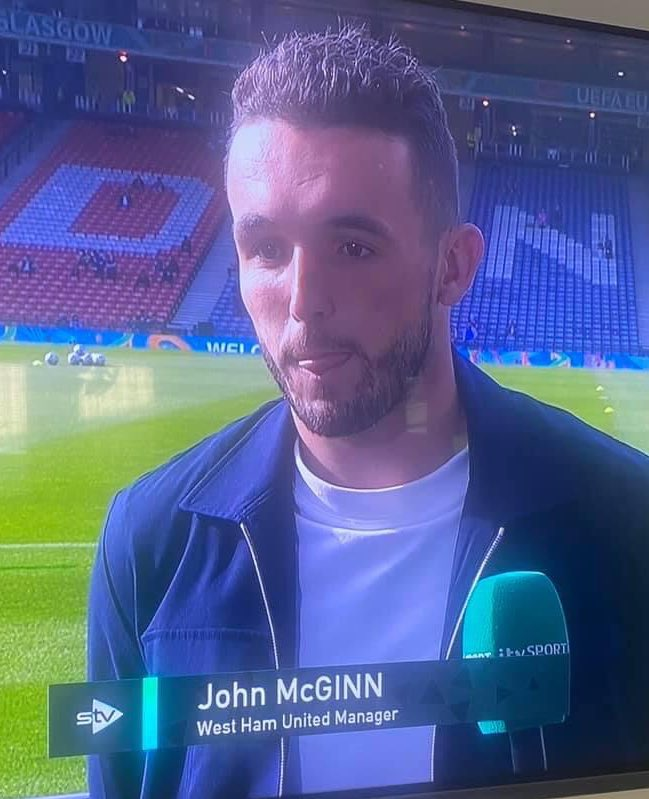 STV (previously known as Scottish Television) posted a photo of John McGinn under the title West Ham Utd manager during Euro 2020 TV coverage.
No, David Moyes hasn't been replaced secretly! They just got the wrong Scotsman!
26 year-old John McGinn is a midfielder who plays for Premier League club Aston Villa and the Scotland national team.
58-year-old David Moyes is a former defender who made over 540 league appearances as a centre-back in a playing career that began with Celtic, Cambridge United, Bristol City, Shrewsbury Town and Dunfermline Athletic before ending his playing career with Preston North End.
He became a football coach at Preston, working his way up to assistant manager before eventually taking over as manager in 1998.
Now the West Ham United manager he was previously the manager of Preston North End, Everton, Manchester United, La Liga club Real Sociedad and Sunderland.
Easy to get the two mixed up though ;).