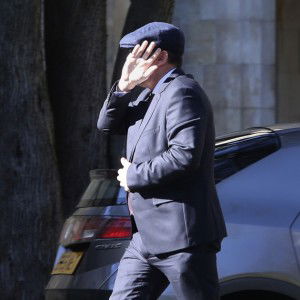 A man accused of scamming West Ham players and staff, including former manager Sam Allardyce, pled not guilty to 13 counts of fraud in court.
The former manager was one of 13 people, including striker Andy Carroll, who allegedly paid out a total of £7,310 to Stephen Ackerman in December 2014.
Ackerman, of Loughton, Essex, is accused of promising and then failing to deliver paid-for Harrods champagne and Fortnum and Masons hamper deals to players and staff at the West Ham training ground. The charges state that Ackerman made a false representation by claiming he was in possession of goods which would be delivered in return for payment. Mr Carroll lost £2,500 while Mr Allardyce, who is now in charge at Sunderland, paid out £270, according to the charge. Kevin Nolan, Leyton Orient's new player manager, paid out £920 while defenders James Tomkins, Aaron Cresswell and Joey O'Brien contributed £750, £1,200 and £180 respectively, it is claimed. Ackerman was unconditionally bailed ahead of a pre-trial review on June 17th. At Snaresbrooke Crown Court Judge David Radford set the trial for July 18th, at the same venue, to avoid the start of the new football season.