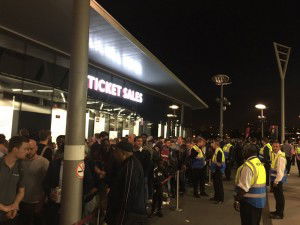 West Ham has the most expensive away tickets for young people despite boasting affordable family football for home West Ham fans.
The club has  heavily promoted affordable football with under 16 season tickets sold for £99 and adult season tickets as cheap as £289.
Over ten thousand junior season tickets were sold for the London Stadium and that increases to twenty five thousand family season ticket holders when you include the accompanying adults we are often proudly told by the club.
However some away supporters have complained that the London Stadium is the most expensive club to bring children this season after the Premier League introduced a £30 ticket cap for the nest three years.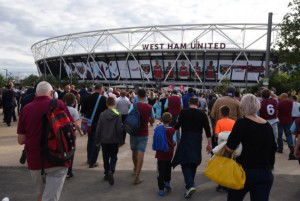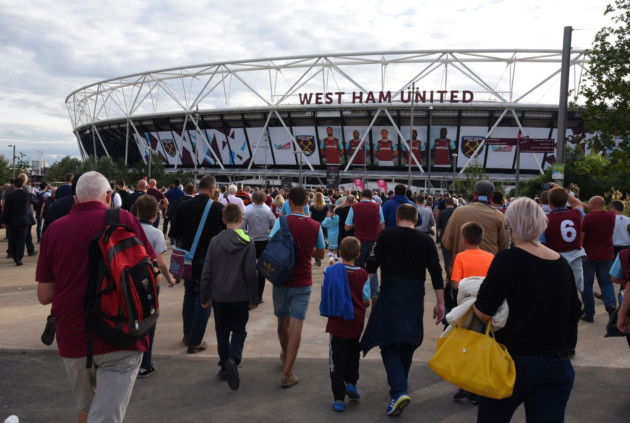 While West Ham charge the capped £30 for adult away tickets they only reduce concessions by a further fiver including disabled fans, the over sixty fives and children/young adults all of which are all asked to part with £25 to visit Stratford.
Liverpool charge visiting under 16 fans just £9 to go to Anfield. Man United, Sunderland, Watford and Leicester City all ask for a tenner while Southampton charge £12 to visiting youngsters and only charge adults a subsidised £20 to come to St Mary's stadium.
Ticket prices of concessions or youth away tickets this season.
West Ham All concessions  £25
West Bromwich Albion U22 £25  Juniors U17: £15
Leicester City U21 & Over 65 £25 U17 £20 U12 £10
Hull City U16 & Over 65  £24
Chelsea  All concessions £23.50
Stoke City Over 65 £27 U17 £23 U11 £20
Man United U20 £22.50  U17 & Over 65 £15 U16 £10
Swansea U16  £22.50
Crystal Palace All concessions £20
Spurs U19 & Over 65 £20 U17 £15
Man City U21 & Over 65  £20 U16 £15
Burnley U20 & Over 65 £20 U18 £15
Saints U18 £18 U11 £12  Adults £20
Bournemouth  U21 & Over 65 £17
Middlesborgh U18 & Over 65 £17
Watford Over 65 £22 U19 £18 U16 £10 Disabled £5
Everton All concessions £16
Liverpool U21 £15  U16 £9
Sunderland U16 £10  Over 65's £19 Adults £29
 *Clubs may change pricing for juniors, young adults, over 65's or the disabled based on demand therefore these prices subject to change but are based on Premier league games played so far. The research based has been compiled from publicly available Premier League websites advertising away tickets for sale to their home supporters this season.