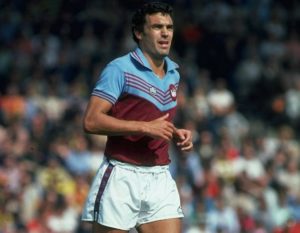 It that time of year when images of West Ham's kits are invariably leaked on the Internet. With the club's 125th-anniversary celebration planned for 2020 rumours suggest that the home kit will pay homage to West Ham retro kits of the seventies and early eighties.
The latest Internet rumours suggest the home kit will be based on the famous Admiral kit used in various variations between 1976 and 1980. A mock-up shared on social media suggests it will not have a collar and the chevrons will be slightly straighter.
At the beginning of May, West Ham and Umbro confirmed a new long-term agreement extending a five-year agreement worth £20m by a further four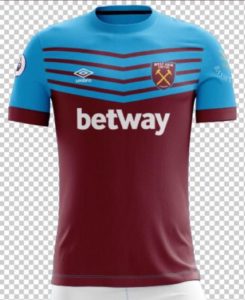 years although the new value of the extended contract was not revealed.
West Ham usually reveals their new kits towards the end of May and last year revealed both the Home and Away kits on 25th May, the previous year we had to wait until 21st June to see the new home kit.
The third kit is usually released later, last year it was on 24th July but in previous years it has been as late as 1st September.
Image credit: @WHUFCPhotos   Mockup based on a description of what the kit could look like.