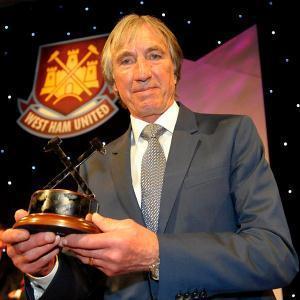 Billy Bonds, Sir Trevor Brooking and Bobby Moore will all be honoured on season ticket access cards later this year.
Karren Brady told the West Ham United Official Supporters' Board that from next season, each Season Card will carry a photo of the relevant legend, depending on which stand that supporter is sitting in.
Brady added Juniors and Concessions Season Cards will be neon in colour to speed up the process of entering the stadium and avoiding misuse at the London Stadium.
The Vice-Chairman confirmed that the new branding of the East Stand will be going in ahead of the Newcastle United fixture, when the official naming ceremony of the new Billy Bonds Stand will take place before kick-off. Members were shown visuals of how the new Billy Bonds stand will look when completed.
The Baroness added that there was nobody more fitting to have a stand named after them than Billy Bonds.
A full copy of the OSB minutes published today can be found HERE