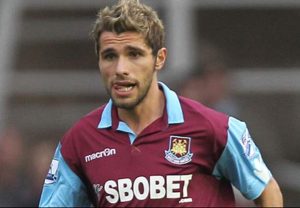 West Ham United's Foundation are hosting a morning of footballing activities for local refuges and asylum seekers this morning, as part of Amnesty International's Football Welcomes initiative.
For the second successive year, 12 Premier League clubs, including West Ham celebrated the contributions made to football by players of a refugee background by participating in the Amnesty International-led programme, which seeks to create more opportunities for footballers from a refugee background to become involved in the game.
The Hammers welcome refugees and asylum seekers from the local area to the Foundation's state-of-the-art facilities in Beckton on Saturday, where they will be invited to take part in a morning of football-related activities, with the aim of increasing participation in the sport.
The scheme has been backed by West Ham fan, actress, and Amnesty International activist Keira Knightley, who is thrilled the Club she supports has shown a commitment to promoting both integration and female involvement in football.
Former Hammer Valon Behrami tells his own refuge story below in a video interview.