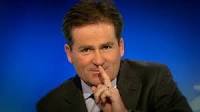 Richard Keys says he doesn't blame Slaven Bilic for one minute for the current situation saying the board are the problem as they can't stop meddling!
Keys wrote on richardajkeys.com "I know the best way to stir up a day of 'trolling' is to pass any kind of negative comment on Liverpool – or West Ham (wait for it, I'll get round to them) but the facts tell their own story right now. 
West Ham fans constantly told me that they'd be going 'in a different direction' after Big Sam. You know my feelings, despite having a huge amount of time for Slaven Bilic, I was never convinced. How wrong I was! They actually are going in a different direction, but not the one they'd predicted. The Champions League looks an awful way off right now.
I don't blame Bilic for one minute. He's done everything he could bearing in mind the cards he's been dealt from the Boardroom and the Chief Exec's office. The over-clever owners at West Ham can't stop meddling. They are the problem. Bilic will likely get sacked way before the end of the season if things don't improve and I'll remind Hammers fans that every club Big Sam has left has eventually been relegated."