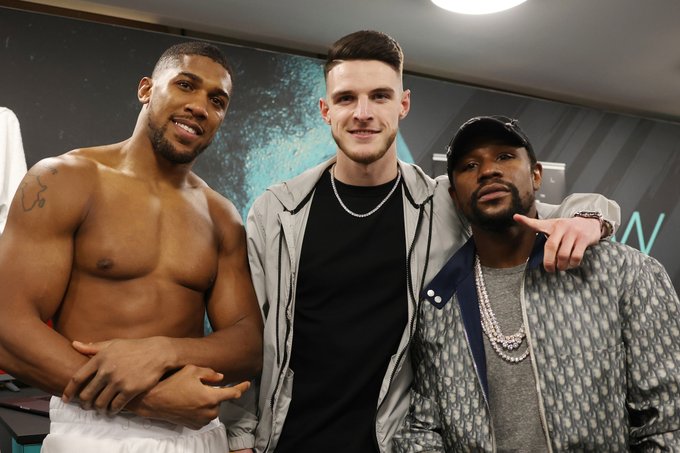 By Sean Whetstone
The Premier League is to discuss a two-week circuit breaker but would that really help keep the football show on the road?
The problem is we have seen some footballers sometimes disregard for the rules and social distancing outside of the club setting.
Even Declan was criticised on social media when pictured at the recent Antony Joshua heavyweight scrap which ended with the British boxer bringing a fight with Tyson Fury that bit closer.
His, though,  was minor compared to other multiple examples of Premier League players breaking the rules but it's an area of the game where improvement is needed.
Every positive case in the Premier League usually means someone somewhere has not followed the rules and there have been 18 cases in the last bout of testing.
The Premier League need to tighten up their protocols and our view is that players should be automatically fined two weeks wages by their clubs if they openly flout COVID rules.
Footballers are supposed to be our role models – particularly to the younger generation of fans – and can set an example to the nation.
There has been talk of early vaccination of players but that would be an absolute PR disaster as it would be seen as the young fit and able prioritised above more vulnerable people in our society.