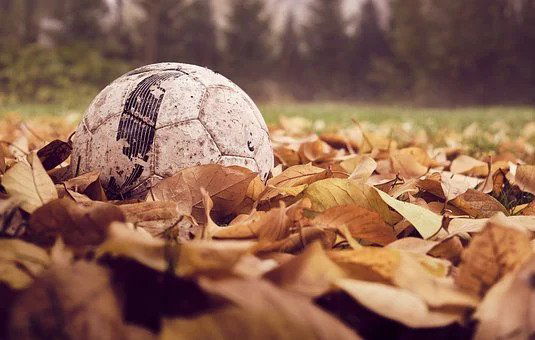 West Ham Players Caught in Gambling Scandals
West Ham United has given fans some exciting moments over the years. That includes championships in 1957-58 and 1980-81. They have played in international competitions, and have thrilled fans through two world wars. They truly have left a number of lasting memories for fans.
Not all of those memories have been good ones, however. Some have involved scandals involving gambling, and this article exposes five of the most notorious gambling scandals that have rocked West Ham and the football world in general.
Enjoying a Legal Activity
It must be noted that gambling is legal in the West Ham area. There are a number of online casinos that are available, but it is important to make sure that anyone partaking in these activities is doing so in a way that adheres to the law and acts in a responsible way. This is an important thing to keep in mind as Patrick Callum from bestcasinositesireland.com advises to gamble responsibly because, failing to do so, can lead to a lot of trouble.
That is true for professional athletes as well. West Ham battles some of the most recognizable teams in professional football and, because of a limited amount of success, they are often not taken as seriously as other opponents. They have to battle to earn respect, so becoming involved in off the field activities that shine a negative light on the team does not help them to accomplish that goal.
What Were They Thinking?
West Ham came under heavy scrutiny in February 2020 when Declan Rice was sent by the team to an international gaming convention. The 21-year-old was one of the most recognizable faces on the team, and his appearance at the convention was seen as sending "the wrong message."
Because Betway is a sponsor of West Ham, they wanted the star player to attend the convention. While an obvious request from a sponsor, league officials and football executives across the globe were not happy with the move. Explained James Grimes, founder of charity Gambling With Lives' Big Step project, 'In sending much-loved Declan Rice to support such an event, it sends the complete opposite message."
A Bribe in Southern France
One of the biggest scandals to hit the pitch came in 1993 when Marseilles was one of the leading franchises in Europe. They had beaten AC Milan in the European Cup Final in 1993, but it was quickly learned that some officials for the club had bribed players from the last opponent that Marseilles face that season. These players had been asked to help throw the contest, to allow Marseilles to have a better overall record.
As a result, Cup officials came down hard on the club, stripping them of their title and banning them from participation in any upcoming Champions League events. They were also barred from the European Super Cup. It was a heavy price to pay to try to hold that championship cup.
So, Who Exactly Was Involved?
In 2006, a match-fixing scandal rocked several clubs in Italy. What was discovered was that several clubs, including Milan, Reggina, Lazio, Florentina, and Juventus, had colluded amongst themselves and with several refereeing groups to fix matches. This scheming helped Juventus become the Serie A champion.
After the collusion was discovered, Juventus was stripped of two of their titles, and were kicked out of the Champions League for the following season, sent to Serie B to compete. The crimes were considered so serious that Luciano Moggi, the managing director for Juventus, was given a lifetime ban and fined heavily. He eventually went to jail.
A Ref on the Take?
The 2018 match between Real Madrid and Bayern Munich is one that has gone down in football lower as the greatest example of match fixing by an official that some have ever seen. While no proof of such allegations has ever been provided, certain calls clearly went against Bayern Munich that had many believing that Turkish official Cuneyt Cakir was clearly in someone's back pocket.
The allegations hit a boiling point when midfielder Arturo Vidal was ejected in the 84th minute for his second yellow card. The first had been given after a clean sliding tackle, and it appeared to some that Cakir was simply looking to tilt the odds in the favor of Madrid. After Ronaldo scored the second goal in extra time when he was clearly standing offside, it was the last straw for Munich officials. These were just two of a series of extremely questionable calls, according to the team.
A Confession to Corruption
At the celebration for Horst-Gregorio Canellas' 50th birthday, who was owner of the Kickers Offenbach revealed that several players and league officials were involved in match fixing and that he had audiotapes to prove every one of his allegations.
A prosecutor was assigned to the case, and it was discovered the evidence clearly proved the allegations made by the owner were true. Several players and officials were fined and suspended, and clubs were relegated to lower levels. While some viewed the confession as an act of courage, the truth is that Canellas may have been doing so to keep his club from being relegated.
Amongst the allegations that were proven was that the 1971 contest between FC Schalke and Arminia Biefeld had been fixed. Many players from both teams were banned for long periods of time and the Board of Directors was removed.
Sadly, gambling and match fixing has corrupted football at times. Despite the best efforts of league officials, it has been difficult to keep these kinds of events from occurring. Sadly, it would not be surprising if they were still occurring right now.