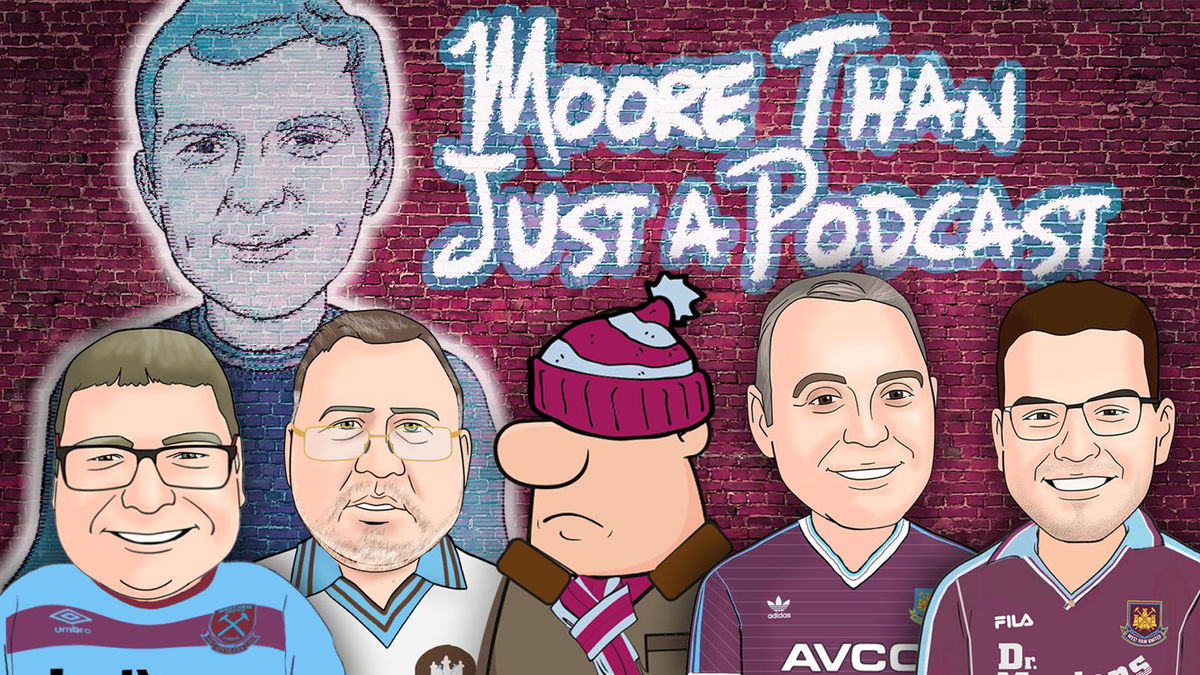 Episode ten of season eleven of the popular West Ham podcast Moore Than Just A Podcast is now available to listen to online or download.
Join Claret and Hugh associate editor, Sean Whetstone with fellow podcast presenters George Bucci and Nigel Kahn as they discuss the 1-0 away win over Everton, the three-nil win over Genk in the Europa League fixture and the one-nil win over Spurs on Sunday.
Three wins in a week without conceding a goal! Top four in the Premier League and top of Group H in the Europa League with a maximum of nine points and three wins out of three without conceding a goal. We also answer questions from our collective audience on Facebook and Twitter.
Download or listen to the podcast online at https://play.acast.com/s/moorethanjustapodcast/
This two-hour and thirty eight-minute episode was recorded on Monday 25th October and it is available on all popular platforms to listen online or download including Acast, TunedIn, Player.FM and ITunes
Now also on Spotify too at MOORETHANJUSTAPODCAST
Join the discussion on the MTJAP Facebook group at https://www.facebook.com/moorethanjustapodcast/