Swansea take on Sheffield Wednesday this week before their clash with the Hammers in the Premier League.
The relegation-threatened Welsh outfit could not get past the Championship outfit in the FA Cup, drawing 0-0 at Hillsborough, leading to a replay on Tuesday.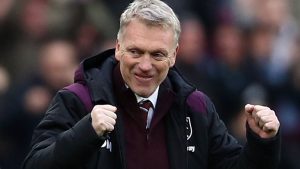 The Swans had similar trouble against Notts County in the fourth round, though they recorded a massive 8-1 win over them in that replay after an initial 1-1 draw.
It means that manager Carlos Carvahal will have something of a dilemma on his hands.
He- he rotated initially against Wednesday and was bitten, though he must bear in mind the implications of the game against the Hammers this weekend.
Swansea are 18th after a 4-1 thrashing at the hands of Brighton & Hove Albion at the weekend, and could slip further into the mire if they fail to get a positive result this weekend while the Irons can pull six points clear of the drop zone.
Swansea are on the ropes and have won just one of their last three Premier League games, a 1-0 victory over fellow strugglers Burnley.
The Hammers, of course, were beaten by Liverpool's ferocious attacking force at the weekend, but this encounter with the Swans could mark a chance to turn a corner in the battle against the drop.
With the Premier League table still so tight at the bottom, any positive sequence of results could spell the difference between mid-table comfort and squeaky bum time between now and the end of the season.
A win in Wales would be a brilliant place to start.