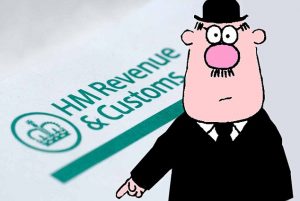 Today's raids by HMRC officials on West Ham and Newcastle could be the first of many as the Taxman targets football club and footballers in a new public campaign.
In a bid to tackle tax issues relating to players' image rights, the Treasury initiated a specific football compliance project earlier this month, and has announced that technical experts will visit all English Premier League, Championship and Scottish Premier League clubs over a three-year period.
The specialist team will review all compliance risks including payments to players, to make sure the rules on image rights are applied consistently across football.
Details of the new squad were revealed in response to a public accounts committee report on the HMRC's performance in collecting tax from high net worth individuals.
The Spring Budget 2017 announced that HMRC will publish guidelines for employers who make payments for image rights to their employees, to help employers understand how these payments should be taxed, which it says should improve compliance by clarifying what an image right is and the tests to determine whether payments can be treated as image rights payments or must be subject to PAYE as earnings.
Paul Noble, a tax investigations expert at law firm Pinsent Masons, said: 'Football is a sport rich with money generated by sponsorship and television rights and involves many areas where tax may be at risk for HMRC and with this in mind it attracts a great deal of scrutiny and interest.'
Noble explained that sports persons and celebrity entertainers typically assign their image rights to a company.  A football club may make payments to a player's company to license the image rights from the company to enable the club to enter into an agreement with a sponsor to enable the sponsor to use the player's picture or name.
If the player's company is a UK tax resident company, it will pay corporation tax on its profits from licensing the rights at 19%, under current rates, whereas the profits could be subject to income tax at 45% if received directly by the individual. A further tax saving arises from the fact that the football club will not be liable to employer's national insurance contributions (NICs) in respect of payments to the company in respect of image rights. Many footballers will not be UK domiciled for tax purposes and will hold their image rights through a non-UK company. This may mean that the payments escape UK tax altogether.
HMRC already collects information from football clubs to assess whether the balance between pay and image rights is reasonable. Jon Thompson, HMRC chief executive, told the PAC last year that the majority, but not all, of the clubs in the Premier League, supply HMRC with this information under a voluntary agreement.
He said at the time that 43 footballers, 8 agents and 12 football clubs were under inquiry around the issue of image rights.