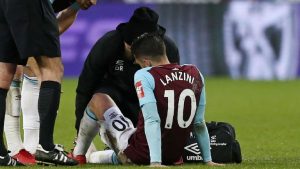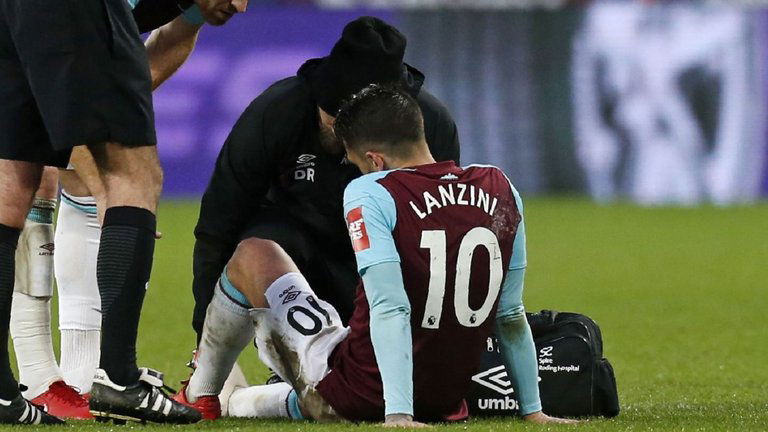 Manuel Lanzini has begun his rehabilitation after undergoing successful surgery to repair his injured right knee WHUFC.com have confirmed.
Head of Medical Richard Collinge, who attended an appointment with Dr Cugat alongside Lanzini ahead of the operation, has explained the process which will ultimately lead to the 25-year-old's return to action on WHUFC.com.
"Manu had a rupture of his anterior cruciate ligament, which occurred while he was training at Argentina's pre-World Cup camp in Barcelona," Collinge explained.
"On the positive side, we were local to Dr Cugat, who is a world-renowned knee specialist, so we had a consultation with him in Barcelona on Tuesday where we planned the surgery, which was undertaken late on Thursday night.
"From correspondence with the surgeon and Manu himself, the surgery went well and everything went to plan, the cruciate ligament was repaired and we now start down the road to recovery.
"Manu will be staying in Barcelona for two to three weeks, undergoing intensive rehabilitation, and I will be going out there to oversee the early phases of that.
"He will then be returning to London to work with ourselves with a view to getting himself back on the pitch as soon as possible. There are lots of milestones which we need to reach along the way to getting Manu back on the pitch, but rest assured we will be pulling out all the stops to get him out there as soon as possible."