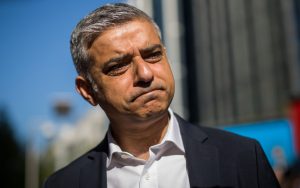 West Ham Vice-Chairman Karren Brady finally achieved her meeting with London Mayor, Sadiq Khan 15 months after first asking.
Disappointingly the meeting lasted just 45 minutes indicating the complex issues surrounding the London Stadium could not be resolved between the pair in that time frame.
Last week the London Mayor insisted he had not met the Baroness because he wanted to have a purpose and a meeting of substance saying it can't just be about tea and biscuits.
The club has since issued a statement saying:
"Karren Brady, Vice-Chairman of West Ham United, met with Mayor of London Sadiq Khan on Monday.
At the meeting which lasted around 45 minutes, they discussed a range of issues, including improving operator standards and making London Stadium have the look and feel of West Ham United. 
The Club remain hopeful that, now dialogue has commenced, it will pave the way to reaching a more constructive communication between the parties in the future.  Both parties shared a joint commitment to ensuring that London Stadium is safe and secure for all West Ham supporters for the remaining five home games of the season and thereafter."