West Ham look likely to extend Vladimir Coufal's current contract next summer.
News broke on social media earlier that the Czech defender had agreed a new deal with the club but that hasn't happened at this stage.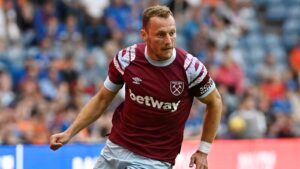 nstead the club have indicated that another extension to his deal could well be triggered this time next year.
Coufal has been excellent in the main, when available this season, and at 30 has a god three or four years in front of him.
The club extended his current deal this time last year and will have another option to do the same in the summer of 2024 which they indicate is likely to be the case
That has been indicated to us by key contact on the board who revealed  "His contract expires next summer and we have a one year option. We extended from his original contract a year ago and he has been playing very well."