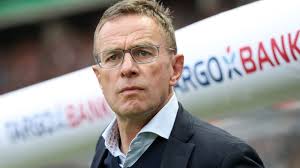 David Moyes has told the Evening Standard that the club are looking for a head of recruitment while offering new contracts to coaches Paul Nevin and Kevin Nolan.
He told Ken Dyer "I also want to make sure coaches Paul Nevin and Kevin Nolan are here for next season, plus one or two other small changes I want to make around the club," .
The Hammers have been without a head of recruitment since Mario Husillos was relieved of duties last December at the same time as Manuel Pellegrini.
One possible option open to West Ham is Ralf Rangnick has left his role as head of sport and development at Red Bull by mutual consent
The 62-year-old was linked with a switch to become boss at AC Milan, however the deal was cancelled earlier this month, and he has now left his job working with RB Leipzig and Red Bull Salzburg.
David Moyes wants to emulate the Redbull model and Rangnick could tick a lot of boxes in  that respect.
It certainly seems that Moyes is a man on a mission to stabilise a West ham United which for too long appears to have been at the mercies of any wind of fortune that comes along.