I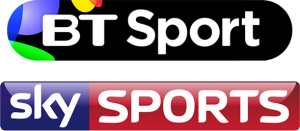 t has just been announced that Premier League TV Rights have been sold for £5.136 billion for 2016-2019 up from £3.018 billion for the current deal with Sky and BT.
Sky will pay £4.176 billion – £11.04m per game while BT will pay £960m – £7.6m per game
The extra £2.1 billion will be shared by the 20 Premier League clubs meaning each club could receive as much as £33 million per season.  Although a formula is yet to be worked out the money will be divided according to an equal share, facility fees depending on the number of games shown on TV plus a merit payment based on your final league position.
Last season the Hammers earned £21,631,444 in an equal share, £11,584,228 in facility fees and £9,888,664 in a merit payment for finishing 13th in UK rights plus another £26,295,817 for overseas rights and £4,270,850 from commercial rights.
The total of £73,671,003 for last season will be completely blown away by the new TV rights deal and as long as we can stay in the Premier League for the 2016/2017 in the Olympic Stadium we could be in line for in excess of £100m of TV rights money for that season, maybe much more!