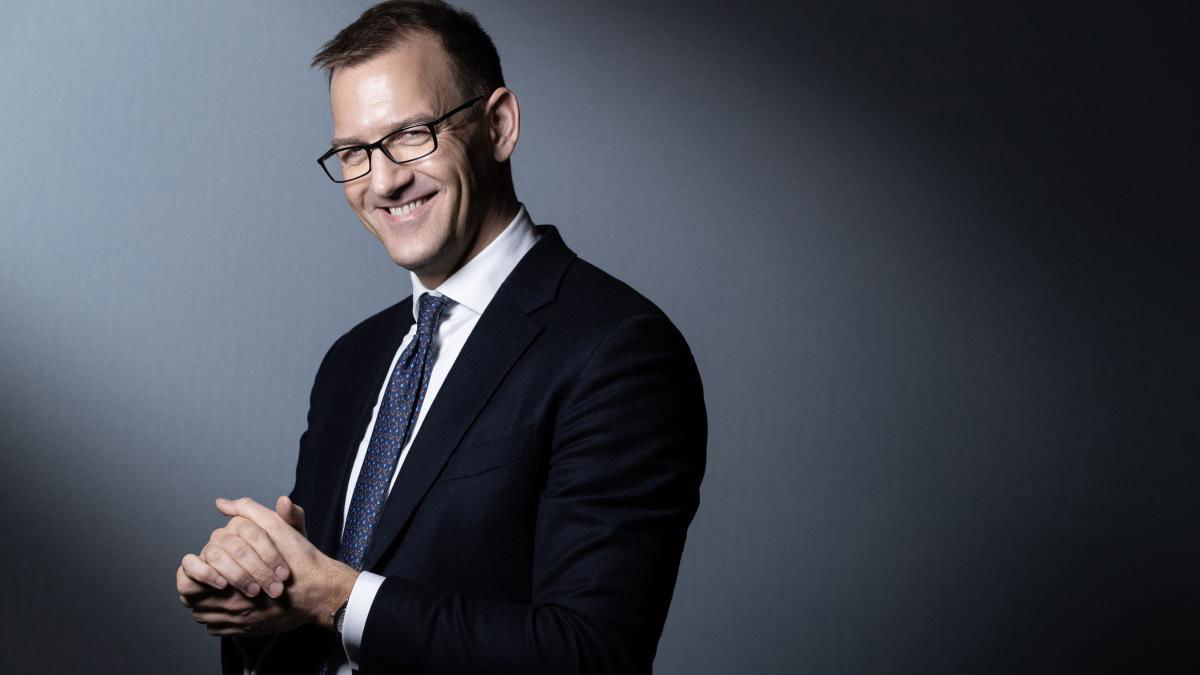 Supermarket giant Sainsbury's is under fire for declaring a huge rise in dividends – a large chunk of which will go to foreign shareholders including West Ham shareholder Daniel Kretinsky while shoppers and staff struggle with the cost-of-living crisis.
The news comes as the company prepares to unveil a sizeable bonus for chief executive Simon Roberts, who says the grocery chain is doing 'everything it can' to cut prices and protect customers and staff from inflation.
But having waived his previous bonus due to the pandemic, he is in line for a big pay day this year. Investors are about to share in £300million of dividends.
The dividend is 24 per cent higher than in 2021 and the largest since 2015. Profits doubled last year to £730million but are expected to drop back this year.
A quarter of the payout – £75million – will go to the two biggest shareholders, the Qatar Investment Authority, which has a 15 per cent stake, and billionaire Daniel Kretinsky, nicknamed the Czech Sphinx, who has 10 per cent netting him a £30m bonus this year.