It is that time of year when mock-ups of West Ham's new kit tend to emerge and this year no different with social media awash with ideas and supposed mockups.
This kit caught our eye and seems to be going well with supporters with the nice added touch of an NHS sleeve logo to replace the now-defunct Basset & Gold who went into administration. This summer marks the 125th Anniversary of the formation of the Thames Ironworks and the new home shirt is claimed to celebrate that achievement.
Whether this Umbro mock-up bears any likeness to the actual kit yet to be released remains to be seen.
West Ham extended their Umbro deal last year to extend the partnership until 2023.
The West Ham United Official Supporters Board were involved in the design for 2020/2021 through a kit design subgroup.
Last year the three new kits were released on 31st May but no date has yet been released for this year for the big reveal.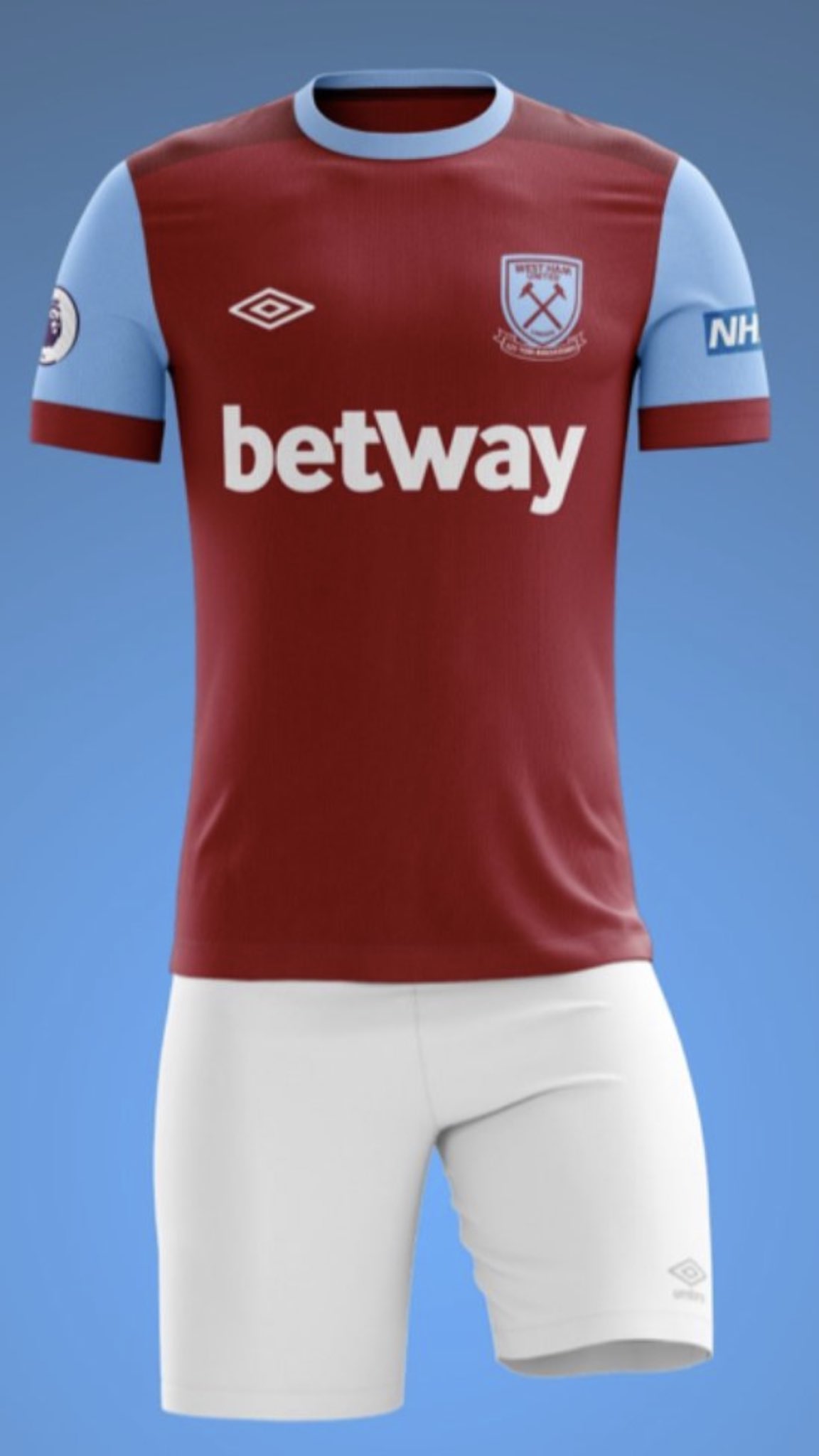 Photo Credit: https://twitter.com/indianhammers