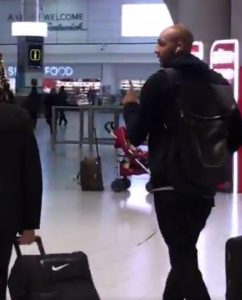 New reports suggest West Ham have been snubbed after a loan enquiry was made to Sevilla for midfield colossus Steven N'Zonzi. New Sevilla manager Vincenzo Montella has now said he would like to keep N'Zonzi at Sevilla.
"N'Zonzi is a great player for me, so one of my goals is to talk to him and see what his ambition is," Montella told reporters. "For me he is a very important player of Sevilla."
Club president Jose Castro insisted that N'Zonzi's exile had been purely a technical decision by the former manager and no formal offers have been received for the 6ft 5 player. "N'Zonzi is just another player in the squad," Castro added. "He is not playing because of a technical decision, and now he can play again by technical decision. The club is clear that it wants to have good players to achieve the sporting objectives. The player had friction with the previous coach, but Montella will speak with N'Zonzi "
N'Zonzi arrived at Gatwick airport last week amid speculation that he was about to join West Ham, Everton or Arsenal. It now appears he was in fact in London to visit his son rather than any meetings with Premier League sides.