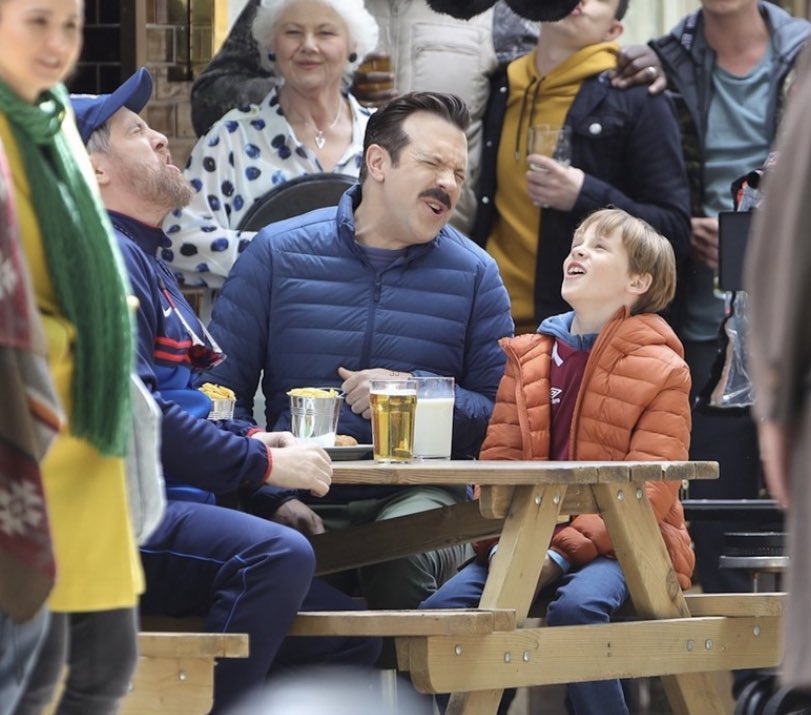 Ted Lasso is an American sports comedy-drama series developed by Jason Sudeikis, Bill Lawrence, Brendan Hunt, and Joe Kelly.
It is based on a character of the same name that Sudeikis first portrayed in a series of promos for NBC Sports' coverage of the Premier League.
The series follows Ted Lasso, an American college football coach who is hired to coach an English football team in an attempt by its owner to spite her ex-husband.
Lasso tries to win over the sceptical English market with his folksy, optimistic demeanour while dealing with his inexperience in the sport.
The season 2 finale showed the arch-villain Rupert Mannion and the former owner of AFC Richmond buy West Ham United.
Nathan Shelley, Richmond's former kit manager turned assistant coach left Richmond to join West Ham United in the closing titles of season 2.
The final episode of season two featured footage from the London Stadium.
The hit TV show will feature real kits and logos in season three after signing a £500,000 deal with the Premier League.
The lucrative licencing agreement gives the show's producers the ability to use archive footage, Premier League logos, club kits and even the famous trophy.
Spoiler alert:
Now a new plot has been revealed as it appears that Ted Lasso's own son Henry starts to support West Ham in season 3 which is yet to be aired.
Images leaked online show Lasso's son in a West Ham shirt under his jacket.
Ted Lasso is available on the Apple TV+ streaming platform.