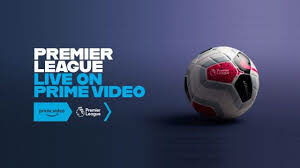 The Wolves v West Ham Premier League game will be streamed LIVE tonight on the Amazon Prime video streaming platform.
This is an important week for the Premier League. Amazon is broadcasting its first batch of fixtures.
Amazon have paid £90m for the rights to 20 fixtures each season for the next three years. That's certainly not the limit of Jeff Bezos' financial reach and, most likely, it's not the extent of his company's ambitions in the market either.
This could be the start of a streaming revolution where supporters will one day be able to stream all football matches to their devices whether mobile or TV's legally anywhere in the U.K.
Amazon's simple aim is to become the Netflix of football, changing the way we watch sport forever.
The games are available to Amazon Prime's UK subscribers, who pay £7.99 per month, or £79-per year for the privilege.
There are been a sudden rush for Amazon free 30 day trials this week.