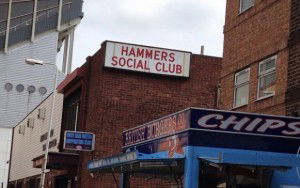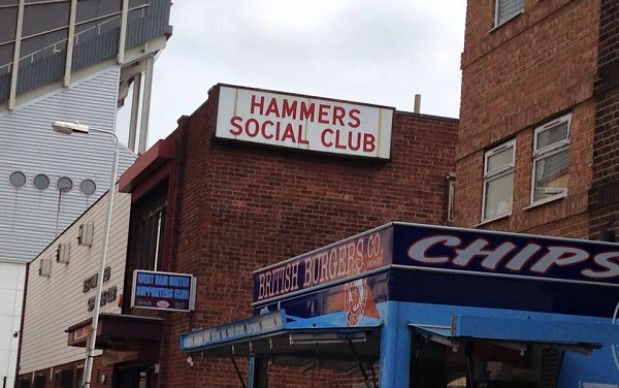 The West Ham Supporters Club also known as the Hammers Social Club in Castle Street held an Emergency General Meeting (EGM) last week called by its members to decide whether to close their doors or not.
Claret and Hugh understand the social club is losing around £7,000 per month and has been doing so since West Ham moved out of the Boleyn Ground last summer. Their remaining bank balance is rumoured to have dwindled to around £30,000 and they are not sure how long they can carry on.  The motion to close down the Castle street club was defeated  by the fifty members present at the meeting and the social club will remain open for now with the full Annual General Meeting  (AGM) scheduled for the 9th April.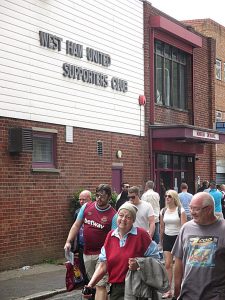 A suggested additional motion of no confidence in the current committee by some members was rejected by the chairman and was not added to the agenda so it seems the committee will live on to fight another day.
An insider at the meeting told ClaretandHugh that the committee is split whether they should move to Stratford or not and said in their personal view the current committee were dysfunctional. Chairperson Doreen Hoadley is understood to have met a West Ham United director and Newham in February to see what they can do to help but some of the committee were in the dark with regards what was discussed.
Newham are said to have offered a barge and another property close to Stratford as possible options which allow the club to move.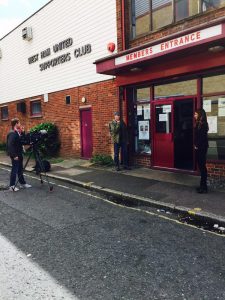 The West Ham Supporters Club are understood to own some flats nearby in East Ham which also produce income. If the social club do decide to close the remaining assets would be sold off and split amongst its members. Current members from the 2015/2016 season have been extended free of charge.
The social club is understood to pay a peppercorn rent of just 5 pence per year to Newham council with 75 years of the long lease reamining. The supporters club is thought to have moved into their current Castle street building in 1955 but it was in existence before that.
It was the supporters club which founded the Hammer of the year award at the beginning of the 1957/58 season when members wanted to recognise the outstanding player with an official award. The first recipient was defender Andy Malcolm, whose form helped Ted Fenton's side to win the Division Two title on the final day of a memorable campaign.