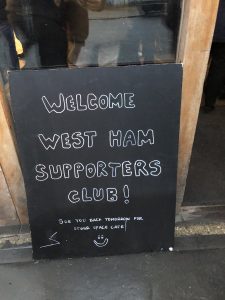 The Save Our Supporters' Club campaign has commenced legal action against the Executive committee of the West Ham United Supporters' Club.
An update sent to campaign supporters today said:
"An 11 page letter has now been sent to the Executive Committee of the West Ham United Supporters' Club and its individual members outlining the legal position and advising them that their unilateral action to invalidate the majority of memberships is unlawful.  They have also now been given the appropriate notice period required under the Civil Procedures Rules advising them that, unless they reverse their decision within the next 28 days and acknowledge all members, the campaign group will put the matter before the Courts and ask a judge to make a declaration of who is a member."
"We are very confident of our position and that the operative part of the rules relating to membership is contained within the final sentence of Rule 4 which states "Upon payment of his entrance fee and the first subscription he shall become a full member of the club and he shall be entitled to all benefits and privileges of membership and be bound by these rules"
Essentially, this means that the only pre-requisite to an individual becoming a full member of the WHUSC is payment of the annual subscription. This is the case regardless of whether or not the process of nomination and advertisement outlined in the Club's Rules has been followed.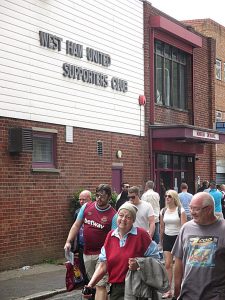 In any event, it is also clear that the membership process under the Rules has not been followed for a long period of time (if at all) and the custom and practice of the Supporters' Club has been to admit full members of the club upon simple application and payment of a fee.
In addition to the issue of membership, we believe that since 20 March 2018 the Executive Committee has not had the required number of members and is therefore currently inquorate under the Club's rules and, therefore, all decisions taken by them since that date are unlawful.
We are also taking the appropriate actions to protect the assets of the Club, primarily the property at 566 Green St, from being sold unlawfully and the proceeds being dissipated without the approval of all members."
The campaign has raised thousands for a legal fighting fund in an attempt to save the 70-year-old institution.
Please visit www.sosc2018.com or https://whufcsc.com/ to sign up