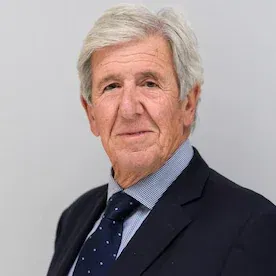 By Sean Whetstone
West Ham supporters upset at UEFA's short-sighted and rushed decision to ban them from their away trip to Austria should write to Control, Ethics and Disciplinary Body
The chairman of that committee is Pedro Tomás from Spain. Vice Chairmen are Levent Bıçakcı from Turkey and Michael Joseph Maesse from Holland.
Members are Björn Ahlberg, Thomas Cayol, Marta Cruz, Gianluca d'Aloja, Adnan Džemidžić, Pierre François, Polly Handford, Thomas Hollerer, Despina Mavrom, Claude Ramoni and Urs Reinhard.
Maybe Hammers need to start their own campaign or e-petition to force UEFA to overturn, suspend or delay the ban with such short notice.
Fans could Email media@uefa.ch  to request that their emails to be forwarded to the chairman of Control, Ethics and Disciplinary body Pedro Tomas for his attention.
Many West Ham supporters will be out of pocket by hundreds of pounds, maybe ask Mr Tomas whether UEFA will be compensating those fans.