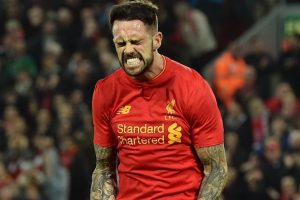 The Sun newspaper claim David Moyes will attempt to loan Danny Ings from Liverpool in the January transfer window.
The 25-year-old striker is recovering his best form having had two knee operations since he moved to the Kop but the next step will be regular first-team football. Moyes is said to a big admirer of Ings and tried to take him to Real Sociedad when he was running out of contract at Burnley a couple of years ago.
The report says Ings is the type of short-term fix on a budget that Moyes has in mind for January when the Hammers will need a lift to get them out of trouble. Liverpool will want to be sure Ings is playing when he is loaned out and not just sitting on the bench.
Newcastle and Ings' former club Bournemouth both like him and would take him.