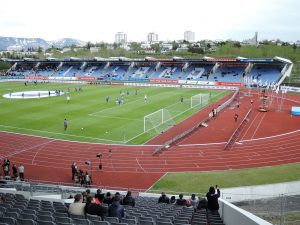 West Ham are set to play Premier League rivals Manchester City in a  pre-season friendly at the 9,800-seat Laugardalsvöllur in Reykjavík, Iceland this July.
According to local source RÚV, KSÍ, the Icelandic Football Association, is in talks with a foreign company to rent Laugardalsvöllur for a friendly.
KSI chief, Klara Bjartmars, confirmed that talks have taken place but would not name the clubs that would be involved. However, RÚV claim that it is Man City and West Ham who are lined up to meet in the Icelandic capital.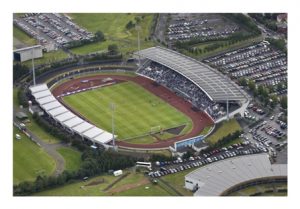 The initial plan was for City to play Arsenal, who met in Gothenburg, Sweden last June, but with Arsenal's Community Shield commitments, it was decided that West Ham would replace them.
The friendly deal is yet to be signed on the dotted line but the report believes it will go ahead.
With a running track around the outside of the pitch, the Hammers will feel right at home.