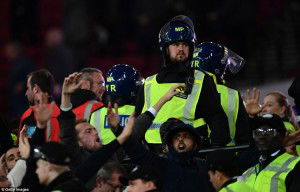 West Ham has climbed the London Premier League trouble table this season after having a previously good record for the preceding season for football-related arrests.
The Hammers have gone from last place in the London Premier League table to first place after trouble flared earlier this season at the London Stadium.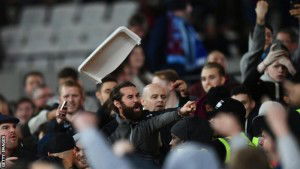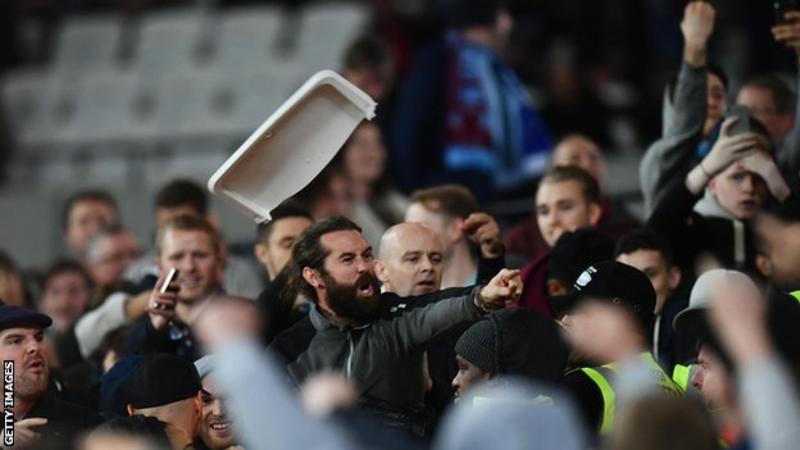 A freedom of information published by the Met Police has revealed arrests and court issued football banning orders issued to London-based Premier League clubs between August last year and March this year.
West Ham had 52 football-related arrests,  Chelsea & Spurs had 44 arrests each, Arsenal 19 had arrests and Crystal Palace had 13 arrests this season.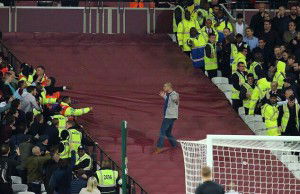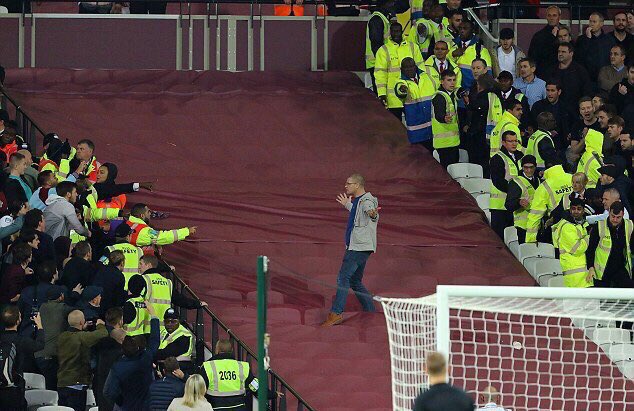 When it comes to new football banning orders issued by the courts West Ham top the table again with 25 banning orders and 2 civil banning orders. Arsenal and Chelsea have 6 new banning orders a piece while Spurs have 5 court orders and Crystal Palace just 2.
As a comparison, Chelsea had 108 fans arrested last season for football-related trouble while Spurs had 49, Arsenal had 40 while Palace had 27 and West Ham with just 18 arrested in their last season at the Boleyn ground.
The London Stadium has been trouble free since the Chelsea league cup in October and the Hammers will be hoping that their football troubles are behind them and they will return again towards the bottom of the arrest table next season.