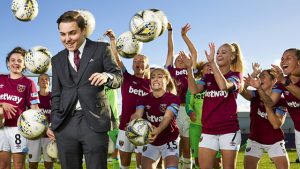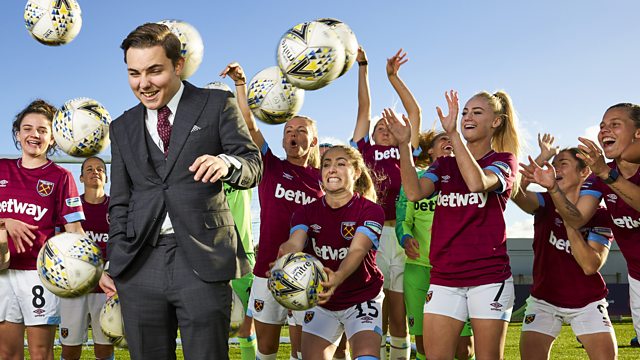 The rerun of the BBC documentary following the exploits of West Ham Women and managing director Jack Sullivan which airs after the match of the day on BBC1 at 11.55pm last Saturday peaked at 1.4 million viewers which was 15% of the total TV audience share.
In the penultimate episode yet to broadcast Jack bursts into tears of relief and Joy after the FA Cup semi-final win on penalties.
The final tenth episode will feature the FA cup final at Wembley. The West Ham women's team have come from part-timers in the third division last season to full-timers in the Women's Super League in a very short period of time.
Fellow Cup finalists Man City women have a budget four times bigger than West Ham's so the Cup final will be a real David Vs Goliath moment especially as they have beaten the Hammers three times already this season already (once by seven goals to one).
Tickets for the FA Cup Final at Wembley can be purchased directly from the FA website at
https://ticketingcontent.thefa.com/Womens%20FA%20Cup%20Final%202019