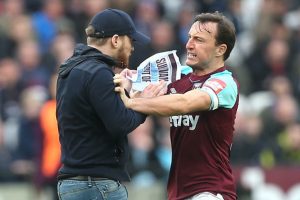 By Claret and Hugh Associate Editor Sean Whetstone
I felt compelled to write my version of events from yesterday as I stand not far away from the director's box in the lower West Stand.
First, the media sensationalism of the event is way over the top and reading some reports you would have thought there had been a full-scale riot or pitch invasion by thousands at the London Stadium yesterday.
Lets put it in context, four supporters run onto the pitch from 50,000 plus present and a few hundred fans shouted at the board in a spontaneous protest. I am not condoning the pitch invaders, anyone who threw a missile, anyone involved in violence and any threatening behaviour but those incidents were isolated to my knowledge to just a few individuals. Let's not join in in the media's game of blaming all West Ham fans.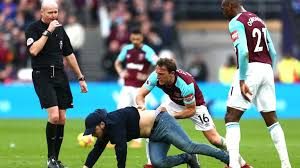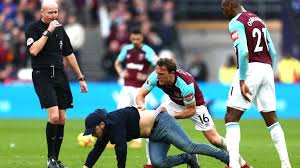 Football is about passion and the spontaneous protest in the lower tier opposite the director's box was supporters just showing their frustration after yet another defeat and being denied their chance to march.
If football becomes a sterile environment when you must sit down, not shout or swear and never challenge the board then I am done with going to games.
I am not making excuses for the pitch invaders and the protesters but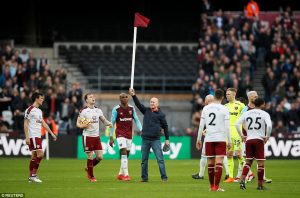 stadium operators London Stadium 185 have got a lot to answer for. The stewards were inactive and did nothing for a long time when supporters ran into the pitch. Mark Noble was forced to act as stewards refused to.  The same happened in the stands, stewards stood by watching West Ham fan turn on West Ham. They were like rabbits caught in the headlights not knowing what to do. The same could be said about the director's box incident. Stewards are stationed there to prevent supporters walking in front of the box when the game is in play after previous abuse. It was predictable that this area would be a flashpoint yet no extra stewards, police or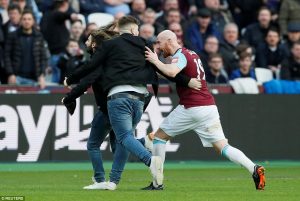 precautions were put in place. Stewards were helpless and just let it happen.
I hope the club see common sense on the protest in front of the directors box and don't go in heavy handed to give out hundreds of bans. I was there too filming the incident and while I didn't join in with the protest they can ban me too if they decide to punish anyone out of their seat close to the directors box.  My footage uploaded to youtube was seen by 139,000 people before being blocked by the Premier League even though it contained no footage of the game.