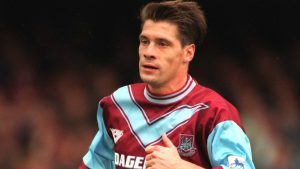 Former Hammer Tony Cottee has told the We Are West Ham podcast that the  Irons should more than double Declan Rice's wages if they are serious in keeping him at the club.
When asked about Rice's future, Cottee said: "There's only two ways to keep Declan at our football club.
"That is to win a cup or to play in Europe. They are the only two ways to keep a young talented player like Declan at the club for the next two or three years. The problem is, your career goes so quickly and Dec needs to see the club making progress, he doesn't want to be fighting a relegation battle every year.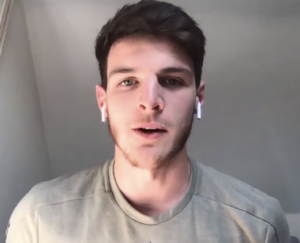 "West Ham need to have a good cup run and be in the top ten. And the one other thing the club can do at this moment in time to protect Declan and to protect the club is to give him a new contract."
"I don't know the figures, I know he was on a crazy amount like £3k-a-week or something. And they probably gave him £30-40k-a-week which for me or for everyone who loves football is an unbelievable amount of money to have.
"But the point is if he was at Man Utd or Man City or Chelsea, he'd be on at least £100k-a-week so what the club can do is at least double his wages. People will say you can't do that because he's a 21-year-old.
"No, he's an England international and if you give him a four or five-year contract on that sort of money you protect the value and the asset of the player. So then, he'll be worth 70 or £80m because teams have got to get him out of his contract."
Delcan Rice signed a new long-term contract last December, in theory, keeping him at the club until the summer of 2024.
His basic is thought to be around £35,000 per week but is said to include generous appearance bonuses for starts, an automatic basic pay increase at intervals based on the number of Premier League starts plus performance-based bonuses for wins, clean sheets, league position, cup runs, qualification for Europe and England appearances.
He is also set to receive extra amounts if he captains his club and or his country in a contract said to be full of incentives.