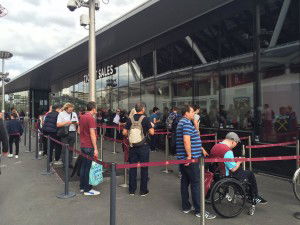 West Ham have announced the ballot process for the West Ham v Watford game on 10th September at the London Stadium. The ballot will be open to Claret members who have parted with up to £40 for annual membership.
This home game will once again be restricted to a 57,000 capacity meaning less than 2,200 tickets will be available to the ballot process if Watford take a full away allocation of 2,800. The ballot will close at 5pm on Wednesday 31 August and successful applicants will be notified by email by Friday 2 September.
As yet, there is no confirmation that the long awaited club ticket exchange or ticket forwarding function will be activated or officially launched for this game leaving hundreds of season ticket holders no legal way of selling or lending out their tickets.
Despite the lack of tickets for the ballot one ticket website seems to have plenty of tickets for a price. 
www.Livefootballtickets.com
is advertising 224 tickets for sale at the time of writing this article at prices between £113.53 for the cheapest ticket and £185.25 for a ticket in block 104 in the West Stand.
Another site called 
www.kixfootballtickets.com
also seems to have a limitless supply of tickets between £140 for standard tickets and £400 for Corporate tickets for the match.