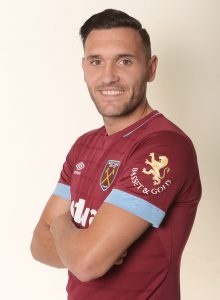 The loss of Adrian, Andy Carroll and Samir Nasri is thought to have already removed around £205,000 per week from the Hammers wage bill.
Edmilson Fernandes and Lucas Perez's departures added another £95,000 per week meaning that £300,000 or £15.6m per year has already been slashed off the wage bill with the two new goalkeepers only adding £30,000 per week combined.
The potential further loss of Reece Oxford, Javier Hernandez, Pedro Obiang, Sam Byram and Jordon Hugill could slash a further £250,000 per week off the club's wages could make the grand total now available is a whopping £28.6m per year.
The signing of Roberto, David Martin and Pablo Fornals are claimed to have added less than £85,000 per week meaning just £4.4m has been spent leaving over £24m or £461,000 per week to spend on wages.
There is no doubt West Ham are still in the market for more free transfers and this wage surplus should help land a player or two.