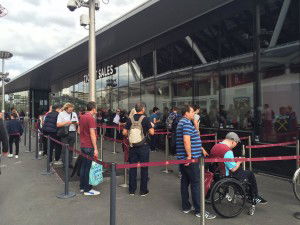 West Ham is understood to be waiting for the outcome of next Monday's Premier League meeting before they make an announcement on ticket refund policy.
Some Premier League clubs including Manchester United, Leicester City and Chelsea have already announced their refund policies but the majority of top-flight clubs have yet to confirm details to season ticket holders and supporters.
Manchester City became the latest club releasing a statement this week saying: "Given the announcement, Season card holders will now be offered a refund equating to six the value of the remaining six home Premier League games. Supporters who had purchased individual tickets for Premier League fixtures or any cup fixture will also receive a full refund. Supporters have been offered the chance to use the owed cash as credit ahead of a purchase for next season."
Supporter groups Hammers United and WHUISA have released statements this week asking for clarification from West Ham on the refund policy.
West Ham is expected to make an announcement on refunds once Project Restart is approved by the Premier League and it is confirmed there is absolutely no possibility of playing games in front of supporters. While all Premier League clubs will prefer supporters to take credit notes against future season ticket renewals, all clubs including West Ham are expected to offer cash refunds for those who request them.