One West Ham player who always believed we would be heading into a Europa Conference Final this season was Kurt Zouma.
The central defender has not always been able to play a part in the season's troubled campaign at league level or in Europe but has never lost his belief.
Even in pre-season the £30 million signing believed we were on our way to a great finale in Prague  – now comes the small matter of winning.
Preparations have been well and truly underway for West Ham's first European final since 1976, including a warm-weather training camp in Portugal at the start of last week for David Moyes' men.
Zouma felt the benefits of a change of scenery, and the opportunity to relax and bond with his teammates came at the right time for the French defender.
Now, just one more game and more opponent stands in the team's way. Italian outfit AC Fiorentina awaits the side on Wednesday, as does a shot to end a 43-year wait for major silverware at West Ham.
Zouma told whufc.com: "I definitely fully believed in this team's ability to go all the way in this competition, from the very first day, especially after we got to the semi-finals of the Europa League last season. "
"I still think we could have won that competition too, or at very least got to the final But you could feel this time has something very special about it. 
He continued: "The break in Portugal was nice for training. It was really good to get away for the team, to be all together and to train in a different place as well.
"I was in the water park with some of the boys during our down time, acting like kids! We had a lot of fun out there. I think it was needed after the tough season we had. We were able to get away and do something different, which came at the right time for us."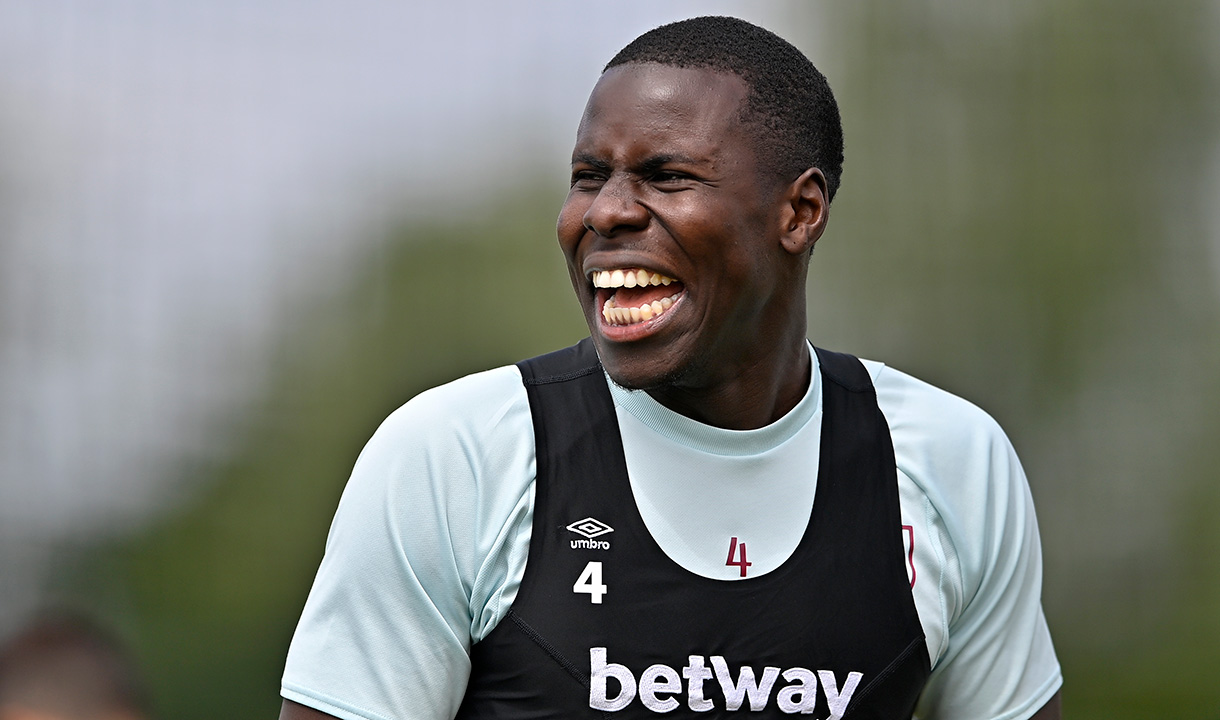 At 28-years-old, the No4 has a Coupe de la Ligue win to his name from his spell at Saint-Étienne, as well as two Premier Leagues, a Carabao Cup, a Champions League and an UEFA Super Cup from his time at Chelsea.
It is fair to say therefore that Zouma therefore knows a bit about the mentality and preparation that comes with getting set for such a huge game. But this one feels different to the centre-back.
He said: "I've been lucky to win a few trophies in my career. The preparation for a final is a little bit different because you're getting ready for just one game against a side that maybe you don't know too much about.
"It's going to be tough but you have to get your preparation done properly. You get a bit more time to prepare for finals at this time of year too and you want to play to win.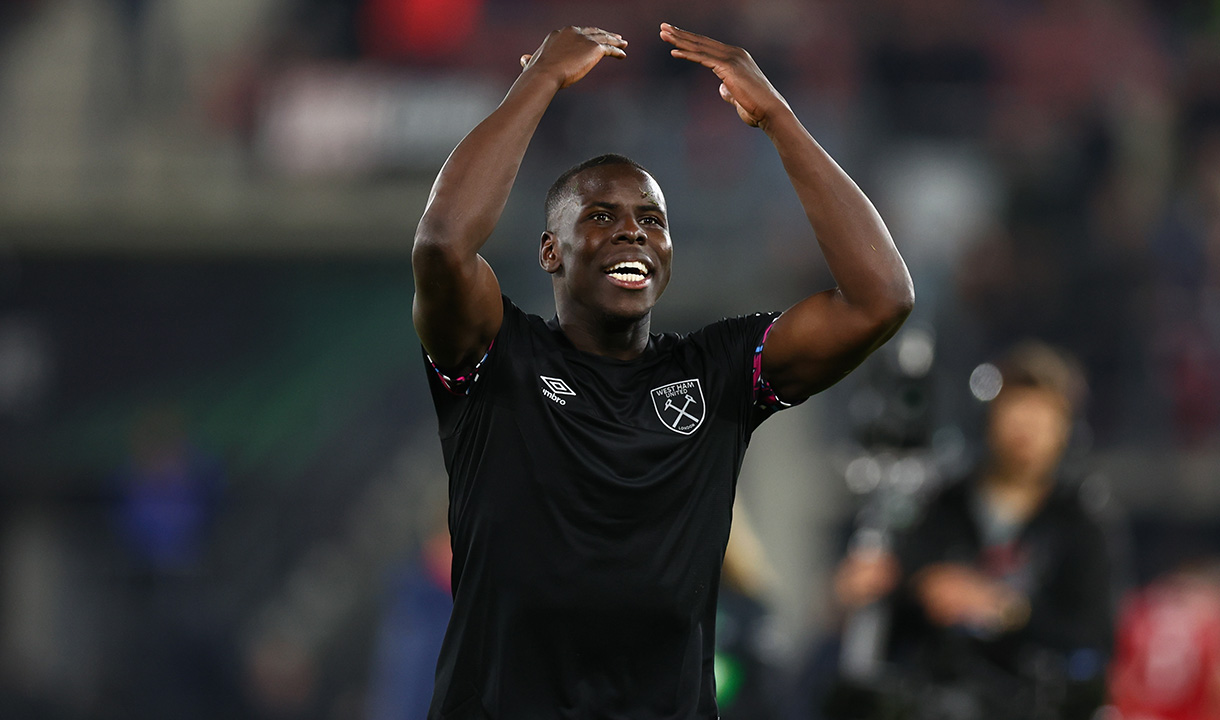 "Winning this would mean a lot for me, especially for this Club which is so eager to win a trophy. It's been a long time for West Ham and we've got a great chance to do it now. If we win it, then I think it's going to be a crazy feeling for everybody. It would be a dream to do it. We have the quality and now we're just one game away from doing so."
"It's going to be a tough game," Zouma said. "We've started to watch them in analysis sessions, and having a look at what they do tactically. We can see it's going to be a hard game. 
"They've got their ways they can hurt us, and we've got our weapons to, so hopefully we can give a good show for our fans and get a massive win."
"It's his first season in England and I can see he enjoys it. I'm pleased to be with him in defence, and with the other guys too. We've got a great team here and we want to top off our season with one more win."