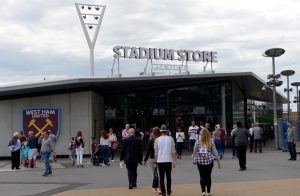 A recent Freedom of Information request to London Stadium owners E20 has revealed West Ham have yet to pay business rates for the Club store, ticket office, boardroom, players lounge and office space they lease from the stadium owners.
In an official FOI response from E20 they confirm: "West Ham has not paid E20 for business rates in respect of the West Ham leased areas"  
E20 say they are waiting for the Valuation Office Agency to assess business rates for the West Ham leased areas adding:   "The Valuation Office Agency (VOA) has advised us that they are currently reviewing the areas occupied by West Ham United. The VOA have confirmed that "Following this review, should the VOA be of the opinion that WHU's occupation meets the necessary tests of occupation required for separate assessment, following consultation with the ratepayer, any necessary alterations will be made to the 2010 Rating List" and "Any revised entries to the Rating List will be from the 1st April 2015, or the date giving rise to the alteration, if that date is later."
Unsigned draft underleases between West Ham and E20 from 2013 also released under Freedom of Information for the Hammers club store, ticket office, office areas, the boardroom,  players lounge and storage areas show West Ham pay a peppercorn rent which a legal metaphor for a very small payment.
It means that West Ham pays very little on top of the £2.5m rent they pay to play to play 25 matches per year.