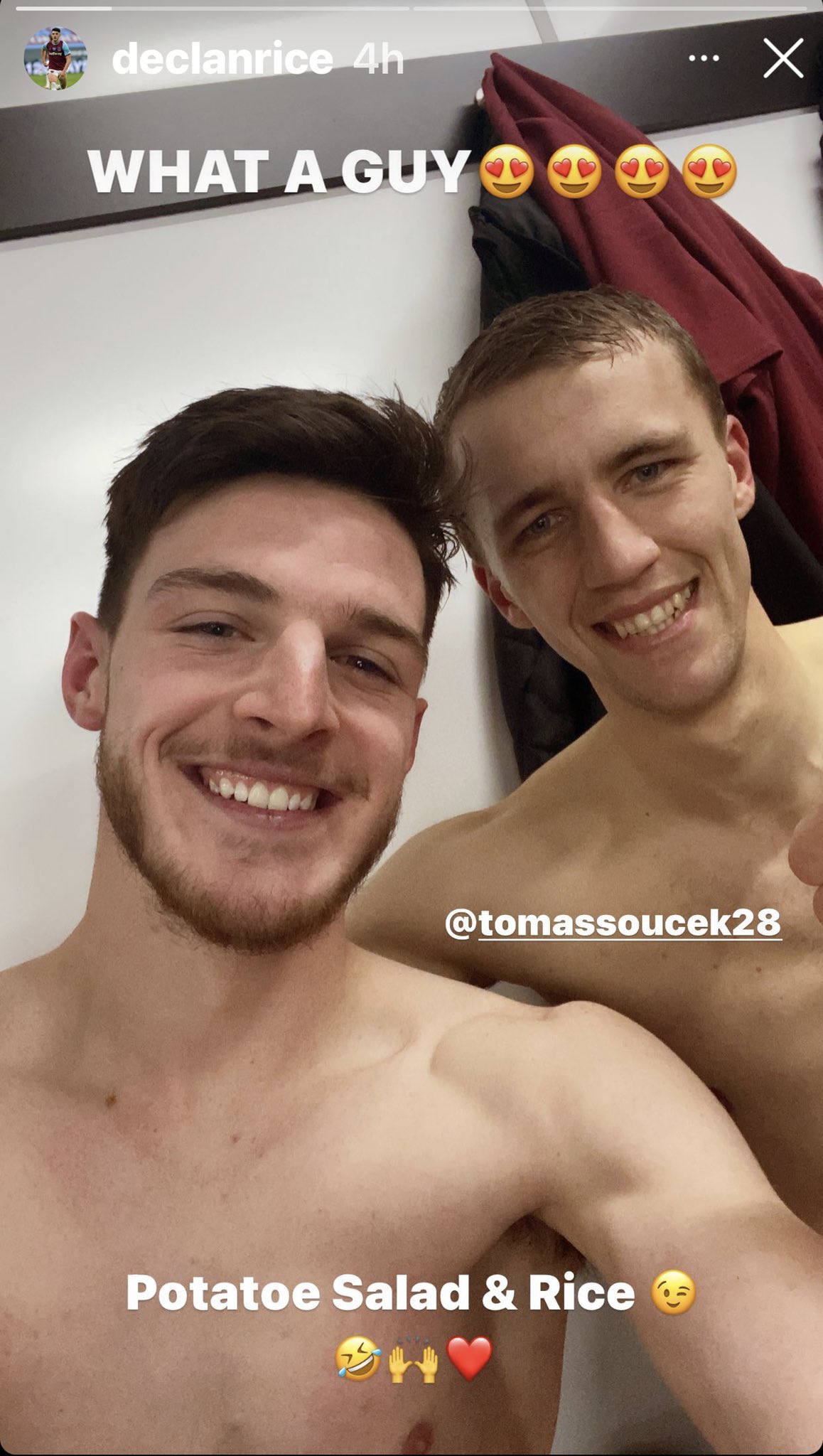 If Declan Rice is worth £100m then Tomas Soucek has got to worth a similar valuation.
The Potato salad king scored another two goals last night taking his season tally to seven which is not bad for a defensive midfielder signed for £18m from the Czech Republic.
Of course the £200m duo are not for sale at any price but performances like that will bring admirers from the top six clubs in the Premier League.
That would usually be a problem for West Ham but we are now a top six club ourselves with the likes of Liverpool, Chelsea, Spurs and Arsenal all beneath the Hammers so they can forget it!
West Ham's young captain Declan Rice posted a photo on social media of the duo from the dressing room after the 3-2 win over Crystal Palace at Selhurst Park titled 'Potato Salad and Rice'
The team spirit, comradery and togetherness is there for all to see and you can see how much the win meant to the players after the final whistle was blown. We could be at the start of something special should we dare to dream.