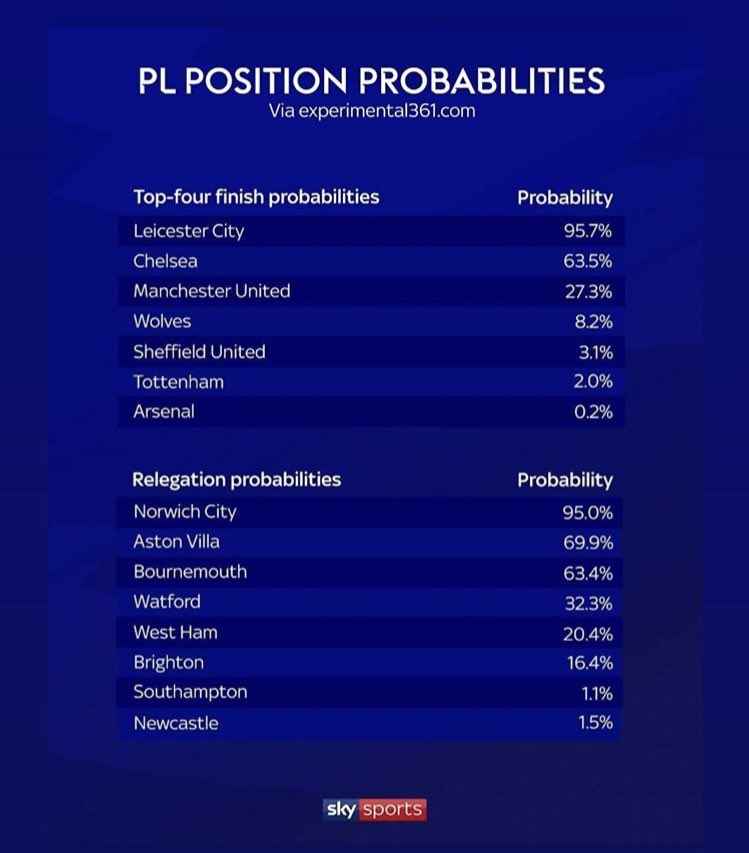 West Ham has a 20% chance of relegation this season when the difficulty of the remaining fixtures are calculated a new Sky Sports graphic shows.
Norwich City have a 95% chance of relegation while Aston Villa has nearly a 70% chance despite having a game in hand.
Bournemouth is the third team most likely to be relegated based on the remaining fixtures with over 63% chance of going down.
The fourth team with the biggest chance of relegation is Watford with a 32% chance.
West Ham are rated the fifth most likely club to go down with a 20.4%  followed by Brighton on 16.4%, Newcastle on 1.5% and Southampton 1.1%
The prediction shows how unfair a weighed points per game method would be for the Hammers if the season was cancelled.
West Ham is set to resume football in June playing remaining fixtures at home at the London Stadium and away behind closed doors as the threat of playing at neutrals seems to be fading.