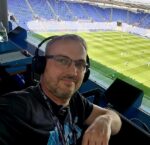 By Gonzo
Highly placed sources at the club have today confirmed to Claret & Hugh that the board remain fully behind manager David Moyes.
Given the precarious postilion the club find themselves in, I don't believe it's unreasonable to question the reasons why Moyes is being retained. As I understand it there are four main factors for not replacing him which I'll attempt to argue.
1: There are no candidates available.
This is not strictly true, but West Ham are shopping in a very small pool given their own self imposed restrictions. Apparently any potential candidates must have Premier League experience and should be out of work.
That is unnecessarily restrictive, disabling and makes us operate with both arms tied behind our backs. It's certainly not a set of criteria which any other club is paralysed by, and in short it's an instant disadvantage our rivals are not impeded with.
Aston Villa were certainly not concerned that Unai Emery was in employment at Villarreal. They identified him, paid the compensation and got their man. Crucially they did it early.
Take the example of yesterday's opponents Brighton, did they restrict themselves by insisting on Graham Potters replacement having Premier League experience? No, they went out and hired one of the brightest young coaches on the continent.
Somehow I doubt if West Ham were even aware who Roberto de Zerbi was. The Hammers would never appoint anyone like that. Apparently we like Thomas Frank now he has Premier League experience, but the real insight was spotting him at Brondby.
It seems that whilst all the other clubs are looking for innovative managers we're still fawning over Rafa Benitez.
2: Moyes is the perfect manager for a relegation fight.
Another lazy cliche which takes into account his Everton record but ignores his Sunderland relegation.
It's often noted that Moyes has saved West Ham twice and whilst that is true, it's not particularly relevant to our current plight. Retaining Moyes now does not carry the 'new manager bounce' effect because he's already here.
He's not going to walk into the club and inject a new vibrancy, mood and tactics into the players who currently look stale.
In many respects we are denying ourselves the uplift a change in management can have. Moyes has the demeanor of a beaten man, but when he walked through the doors to rescue us previously he was fresh, full of ideas and dealing with a squad who were receptive and happy to absorb new tactics and training.
It's also worth noting that Moyes is not working with journeymen players this time. It takes a very different skill-set to inspire and coach Brazil's playmaker and international players than it does to create a dogs of war and siege mentality.
3: Sacking David Moyes is a risk.
I would argue that retaining David Moyes IS THE RISK given West Ham's form in the past year. In fact it's hard to think that anyone else could have done worse given the £200m spend.
Are we really suggesting that nobody can better motivate the team to 5 wins? I'm not sure that David Moyes can so keeping him is not a safe bet, it's risky.
If we accept that the board won't appoint an overseas manager or even someone doing well in the Championship does that mean we should get nobody. Should we really be shackled by these self imposed hiring rules?
Is retaining David Moyes really more of a risk than promoting Kevin Keen? Are we so sure that Harry Redknapp couldn't coax more goals from Paqueta, Benrahma and Scamacca? What about Alan Pardew on a five month contract? I'm certain that he'd come in and have the players running onto the pitch with their chests puffed out rather than heads bowed.
The safe bet was to appoint someone in November, but just because that time has gone doesn't meant that the current manager is the best option.
4: Bringing someone is 'costly'.
Not half as costly as getting relegated.
With the value of the club at £700m and Premier League football yielding over £200m per year, are we really quibbling about a compensation package?
As mentioned above, Aston Villa paid £6m to extract Emery from his contract but so what? We seem happy enough to pay £15m for a striker to save us from relegation so why did we not offer Burnley compensation for Vincent Kompany in November?
If West Ham are relegated it will be of little consolation that we've saved three million on a compensation package.
In short to retain David Moyes you must believe the following . . . . .  that he is more capable of getting West Ham FIVE league wins than anyone else.