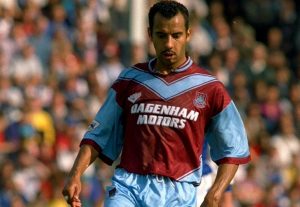 West Ham have broken their club transfer record with the signing of Marko Arnautovic with a fee that can reportedly rise to £25m.  We look back at the success of previous record signings since the formation of the Premier League in 1992.
1993 Dale Gordon joined the Hammers for £750,000 from Glasgow Rangers. His claim to fame was the first ever goal for West Ham scored in the Premier League, unfortunately, it was his only goal for the Hammers over three seasons and only eleven appearances due to injury.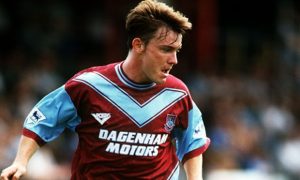 1994 Joey Beauchamp joined from Oxford for a record £1.2m at the time. However, he didn't last long; having not played a single competitive game for the Hammers, Beauchamp decided he couldn't stand the traffic travelling from Oxford each day, and a mere 58 days later he was signed by Swindon for a club-record combined fee of £800,000, which included defender Adrian Whitbread.
1996 Florin Raducioiu signed for £2.2m He made just 11 appearances and scored 2 goals, although one was against Manchester United. He seems to be most famously remembered amongst Hammers fans for his fall out with Redknapp, who accused him of going shopping at Harvey Nichols on the day of an FA Cup tie instead of going to the game.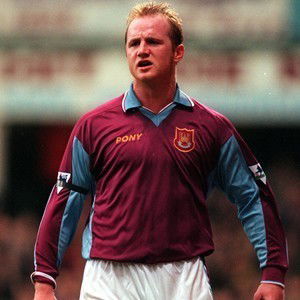 1997  John Hartson joined for £3.2m and made his debut for West Ham on 15 February 1997 alongside another new signing, Paul Kitson. West Ham lost 1-0 to Derby County and Hartson was booked. His first West Ham goal came in his next following game on 24 February 1997, a 4-3 home win over that of  Spurs. In his first season, he scored five league goals from eleven games and was instrumental in helping West Ham rise from 18th when he joined to a final league position for 1996-97 season of 14th The next season saw Hartson finish, with 24 goals in 42 games in all competitions, as West Ham's top scorer,.Hartson's goal tally was in all a considerable margin ahead of the next highest scorer, Eyal Berkovic with nine goals. In a training ground incident in September 1998, Hartson kicked West Ham teammate Eyal Berkovic in the face, after the Israeli midfielder had punched Hartson in the leg as he attempted to help Berkovic to his feet. The incident was captured on camera. Hartson was fined and admitted in his biography that it was an error of judgement.Berkovic said of the incident "If my head had been a ball, it would have been in the top corner of the net".
His final game on 13 January 1999, saw West Ham lose 1-0 in an FA Cup tie against his hometown club, Swansea City. All in all, with West Ham, Hartson was capped 73 times overall and scored 33 goals altogether for the east London club. He was sold to Wimbledon for £7.5m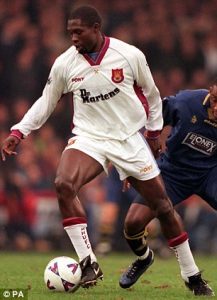 1999 Marc Vivien Foe cost the Irons a record £4.2m He played 38 league matches for West Ham, scoring one goal against Sheffield Wednesday. He also scored a goal in West Ham's 3–1 win against NK Osijek in the UEFA Cup.In May 2000, he moved back to France, joining Lyon on a £6 million transfer. He missed much of that season after catching malaria.
2001 Don Hutchinson cost West Ham £5m. He was actually the record signing twice for West Ham, first joining in 1994 for £1.5 million. He scored on his debut for West Ham on 31 August 1994 in a 3–1 home defeat to Newcastle United. Hutch had a poor disciplinary record at West Ham. In his 39 games in his first spell with the club, he received eleven bookings and was sent off once. Famed for a drunken incident in Ayia Napa when he had appeared covering his genitals with a Budweiser beer label, he was allowed to leave the club in January 1996.
He rejoined 2001 but sustained an anterior cruciate ligament injury in February 2002 which kept him out of the first team for a long time. He was released in 2005 and joined Millwall as a free agent.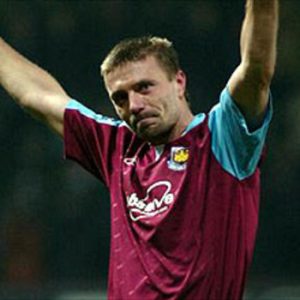 2001 Tomas Repka cost the Hammers £5.5m. He was sent off on his debut for West Ham for two bookable offences, missed a match through suspension, and was sent off again in the third game he played for the club. Despite his disciplinary record, the Czech international made 186 appearances for the Hammers before leaving for family reasons in 2006.
2006 Dean Ashton cost £7.25m. He suffered a broken ankle while on England duty in August 2006, which meant that he was forced eventually to miss the whole of the 2006–07 season. Although he returned and signed a new five-year contract he made no appearances in the 2009–10 season. On 11 December 2009, West Ham announced that Ashton had retired, aged 26, after failing to recover from a long-term ankle injury originally sustained following a tackle from Shaun Wright-Phillips. Ashton made 56 appearances in all competitions for West Ham, scoring 19 goals. The club later made a £10.5m compensation claim against the F.A.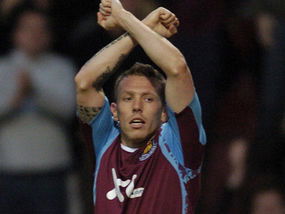 2006 Craig Bellemy cost £7.5m After a string of impressive performances, Bellamy was reported to have attracted the attention Spurs and Manchester City. His manager Gianfranco Zola was reportedly unhappy with the way he felt Spurs had tried to approach Bellamy although he denied reports that Bellamy had gone on strike in protest at not being allowed to move – after Bellamy stormed out of training in protest. Two offers from Manchester City were rejected in 2009, before a third £14 million was accepted by West Ham from City. In total, Bellamy made 26 appearances for the Hammers, scoring nine goals, a strike rate of just over a goal every three games.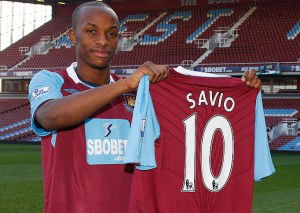 2009 Savio cost a cool £9m. He made just one Premier League start during a seven-month spell at West Ham"The deal is something I'm investigating,"Brady said in her Diary column in the Sun in November 2012. "Just before this board took over, the club paid a huge amount to Brescia for the German Under-21 who took part in a handful of matches and then departed for Fiorentina at a fraction of the price."
Savio was once hailed "the talent of the century" in German football circles, when Savio Nsereko won the 2008 European Youth Championship under coach Horst Hrubesch. He was sold to Fiorentina for a reduced fee of £3m, with Manuel da Costa going the other way as part of the deal. West Ham retained a 50 percent sell-on fee. Manuel Da Costa was later sold by West Ham for 1.5 million Euros. His colourful life post West Ham included reports later that he called his family from Thailand telling them he had been abducted and demanding a sum of 3,000 euros (£2,400). However, police arrested him after becoming suspicious at the small ransom demand. He later claimed it was a misunderstanding.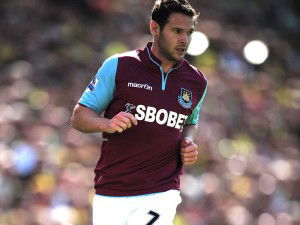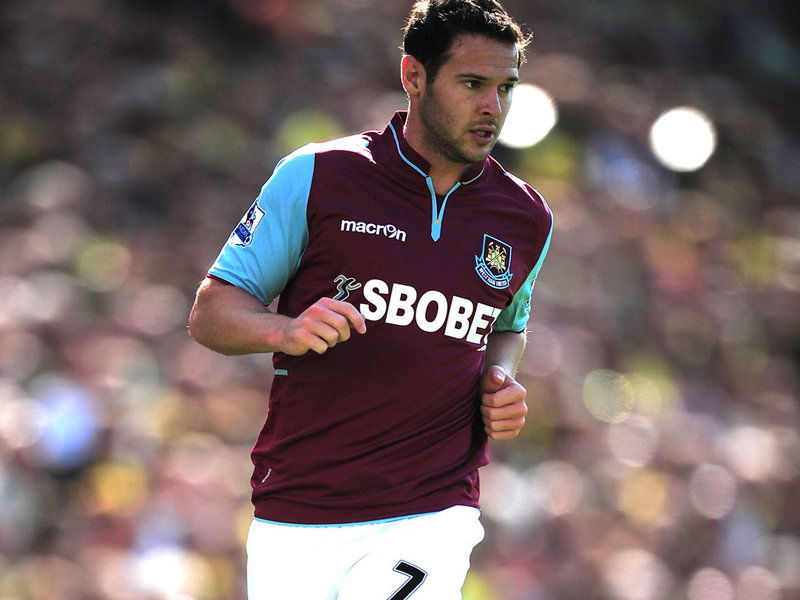 2011 Matt Jarvis cost a record £10.75.m. He made his debut for West Ham on 25 August 2012 in a 3–0 away defeat to Swansea City. He scored his first goal for the club on 1 October, opening the scoring in a 2–1 win away to Queens Park Rangers at Loftus Road. He never lived up to his reputation in September 2015, Jarvis signed on a season-long loan for Norwich City. In December 2015, Jarvis signed a permanent deal with Norwich for a reported knock down fee of £2.5 million.
2013 Andy Carroll West Ham £15.5m from Liverpool. In August 2012, Carroll signed with West Ham on a season-long loan. Liverpool initially wanted a £17 million option for a permanent transfer written into the loan deal, but dropped the demand to facilitate the deal, and West Ham ultimately paid a £2 million loan arrangement fee and also all of Carroll's £80,000-a-week Liverpool wages .On 21 May 2013, West Ham and Liverpool agreed a fee of £15.5 million to make the loan move permanent. Carroll signed a six-year contract with West Ham on 19 June 2013.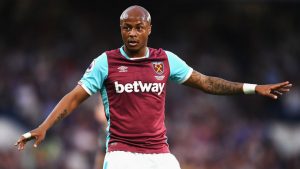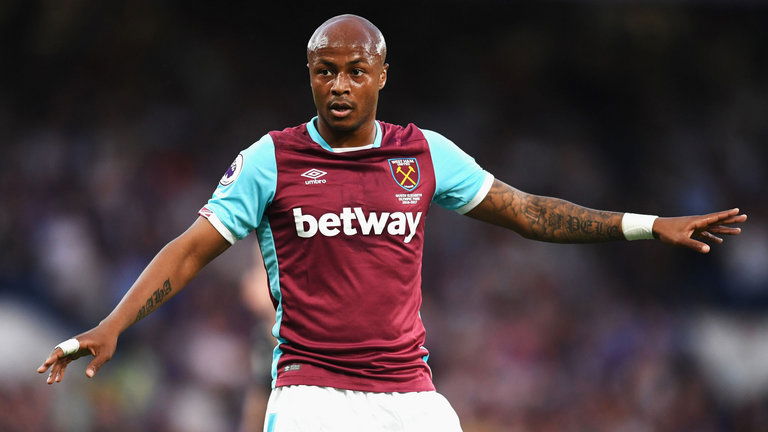 2016 Andrew Ayew broke the club record with his £20.7m transfer fee. On 8 August 2016, he signed on a three-year contract, with the option of an extra two years. Ayew's debut game for West Ham, on 15 August 2016, against Chelsea, lasted just 35 minutes before he was substituted after sustaining a serious thigh injury. He returned to first team action on 26 October 2016 in a 2–1 home win against Chelsea in the EFL Cup. On 26 December 2016 Ayew scored his first West Ham goal. Playing away at his former club, Swansea City.
2017 Marko Arnautovic broke the West Ham club transfer record with a fee that can reach £25m. On Saturday West Ham announced the signing of Marko Arnautovic from Stoke City on a five-year deal for a club-record fee of up to £25m, with a guaranteed £20m plus an additional £5m in potential add-ons.