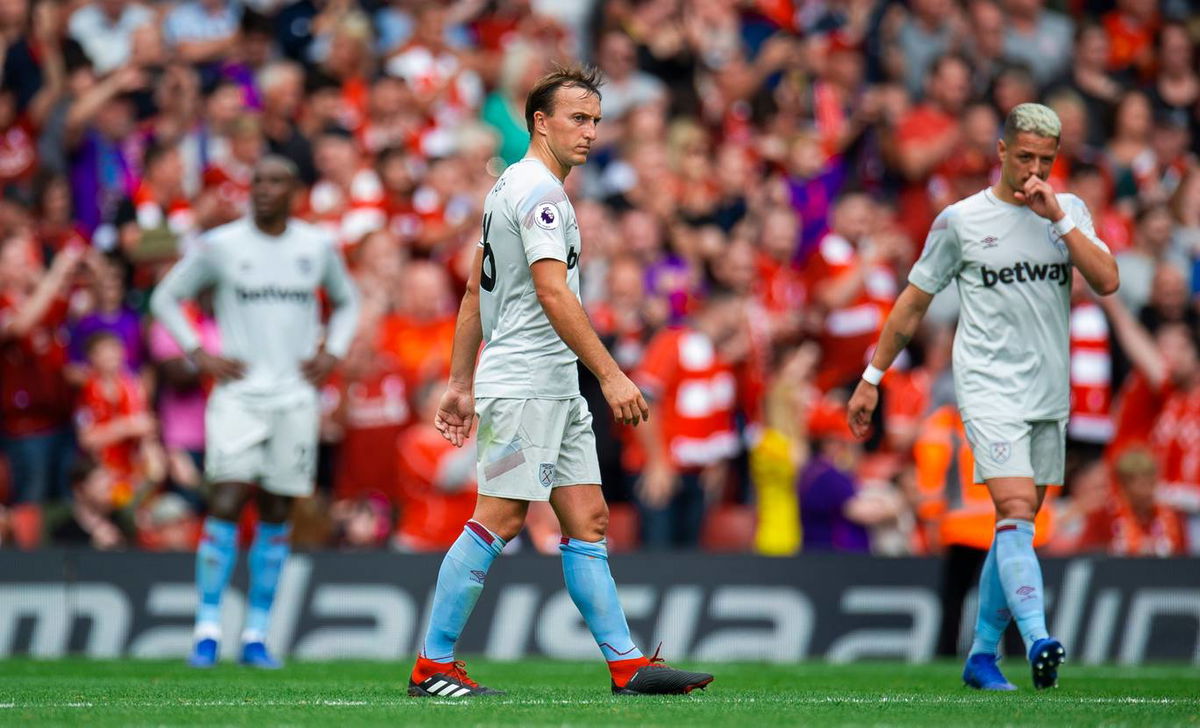 West Ham are yet to win when playing in their third kit this season after four games in the offwhite shirt
The Hammers kicked off the season in August with the new third kit at Anfield only to lose 4-0 to Liverpool.
Next up was Burnley away in December last year with a 2-0 loss at Turf Moor,  the new year bought another 2-0 loss wearing the third kit this time away to AFC Bournemouth. Playing Crystal Palace away this weekend was the fourth time we have played in the third kit this season and while we managed a draw we wait to record a win wearing the third kit.
West Ham's away kit for this season is Teal, a Greenish/Bluish colour which was deemed to be too close to Crystal Palace's blue shorts.
It may not be the last time we see the offwhite third kit this season for the Hammers, our luck in these shirts has to turn at some point, hasn't it?