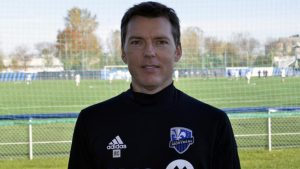 West Ham's Head of Medical Richard Collinge has explained the screening tests the West Ham players undergo on their return to training after their summer holidays.
Collinge told WHUFC.com "It's a busy morning for us on our first day back as, prior to going to Switzerland, we want to screen all the players to give us some good baseline data, we have cardiac screening where basically we will look at an ultrasound of the heart to see how it functions and carry out an ECG (Electrocardiogram) to make sure the rhythm of the heart is as it should be.
"The doctors will be taking blood tests and they will go off to the labs for screening, just to make sure the players are fit and well and healthy. I've been doing some musculoskeletal screening using a device to measure the range motion in the hips and ankle joints and the flexibility of muscle groups.
"There are also weight and body fat measurements being taken and the guys are also doing some mobility work, preparation work and jump testing as well, looking at the power production effects of the muscles.
"The whole idea is that we collect some good baseline data that we can reflect on over the course of the season."
"I have to say it's very impressive so far. Gone are the days when the guys could go away for six weeks and do nothing.
"We're expecting them to come back with a good baseline level of fitness, so they've had programmes to go away with to provide them with that and it's so far, so good. Everybody looks to be in good shape."