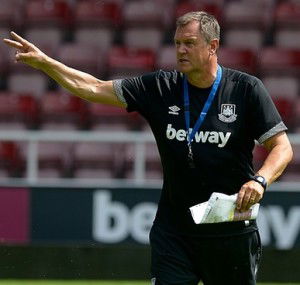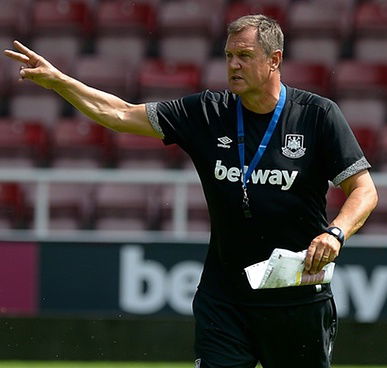 In the absence of any serious news on the first team front – let's turn our attention to the thoughts of Academy manager Terry Westley's slow seasonal start.
There seems to be a view among some, that a totally win-less start to the season, isn't a necessary requirement of Development squad (reserve team) football.
It really is very hard to agree with such a cack-handed view of things. We play games to win and both confidence and ability can fade if you are constantly being beaten.
No youngster comes off a pitch thinking: 'Oh well hammered again but never mind I learned some stuff today.' Doesn't happen!
As we reported the other day Terry has now been handed a spanking new contract and his comments on the official site this morning don't begin to hint at losing being an option. Quite the opposite.
Among some of the comments he makes to www.whufc.com he says: "We've now played six games, and in those games we've led seven times yet not held on to win.
"The team is going from a 9/10 performance to a 5/10 in periods of the game. We're making some poor decisions which are letting teams back into games.  We have to be more resolute and we might just have to win a game 1-0 to get that monkey off our backs."
"I half wish we had a game to get a win and start showing what we're capable of. We now look forward to a bit of a break in games, where we can really focus on ourselves."
Terry Westley knows full well football matches are there to be won. The pressure's on and we are hoping and believing it will be sorted.
So let's hear no more nonsense about the losing option please!www.whufc.com